The city has been invaded with flowering green, sun and blue sky. Holidays are slowly getting closer and while I'm writing the mind spaces from a beach to an overseas flight, from a suitcase to pack to a new adventure awaiting! In the meantime, Milan reminds me that there's still a few weeks ahead before the summer and I can just translate my longing for the sea in today's outfit, between stripes and navy
 La città è invasa dalle piante in fiore, dal sole e dal cielo blu. Le vacanze si avvicinano, mooooolto lentamente e mentre scrivo ho la testa che vaga fra una spiaggia ed un volo oltre oceano, fra una valigia da fare ed una nuova avventura tutta da vivere! Ma nel frattempo Milano mi ricorda che all'estate mancano ancora diverse settimana e non mi resta che trasportare la mia voglia di mare nell'outfit di oggi, fra righe e navy
Here's the look, inspired by the colours of the sky, with a little enchanting touch of light blue! Jeans and Geox open toe and a huge bag by Bark Italy, to be kept on the arm or on the shoulder as a little reminder of the summer that's slowly approaching!
Nasce così questo look, che richiama i colori del cielo, con una punta di azzurro incantevole! Jeans ed open toe Geox ai piedi ed una borsa capiente firmata da Bark Italy, da tenere sotto braccio o sulla spalla, che ricorda il mare e l'estate che piano piano arriverà anche qui!
Laura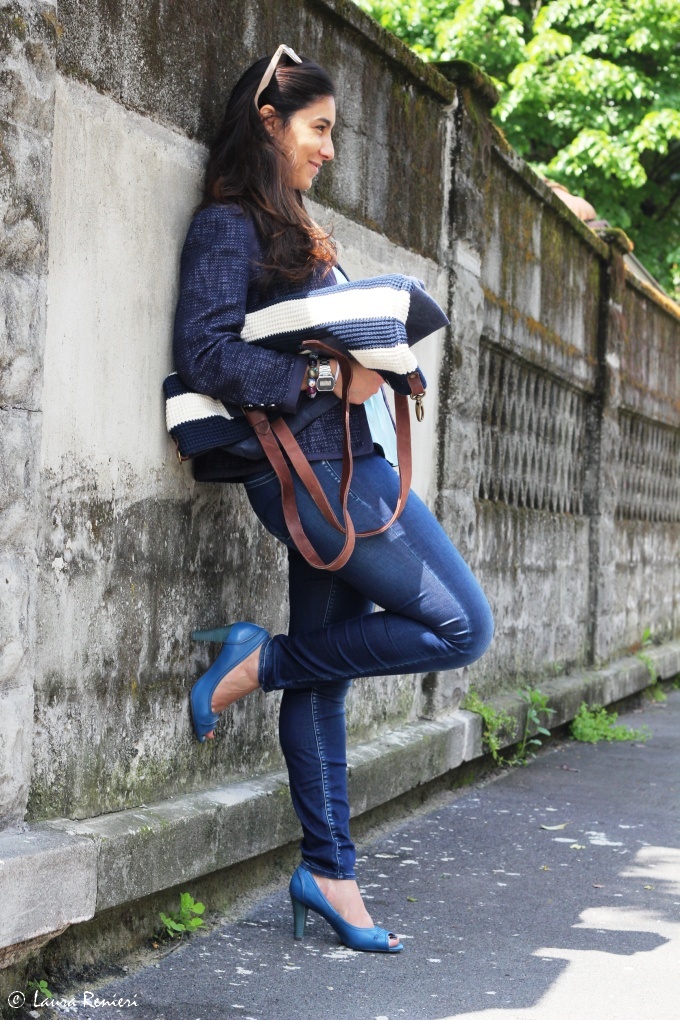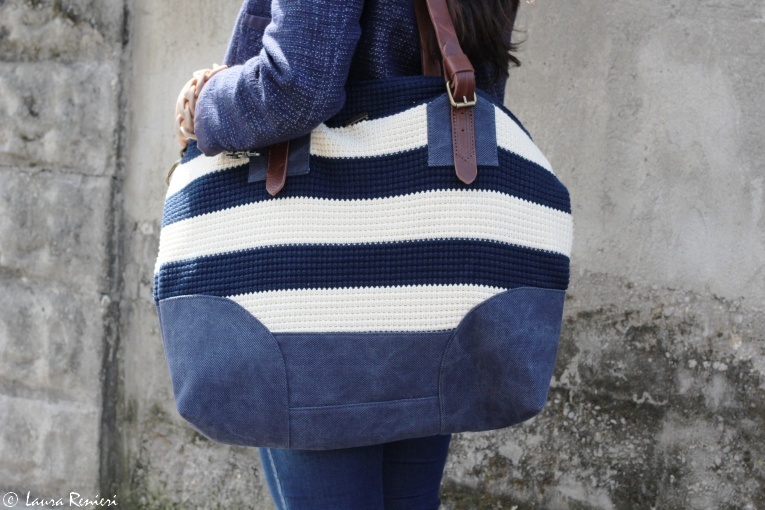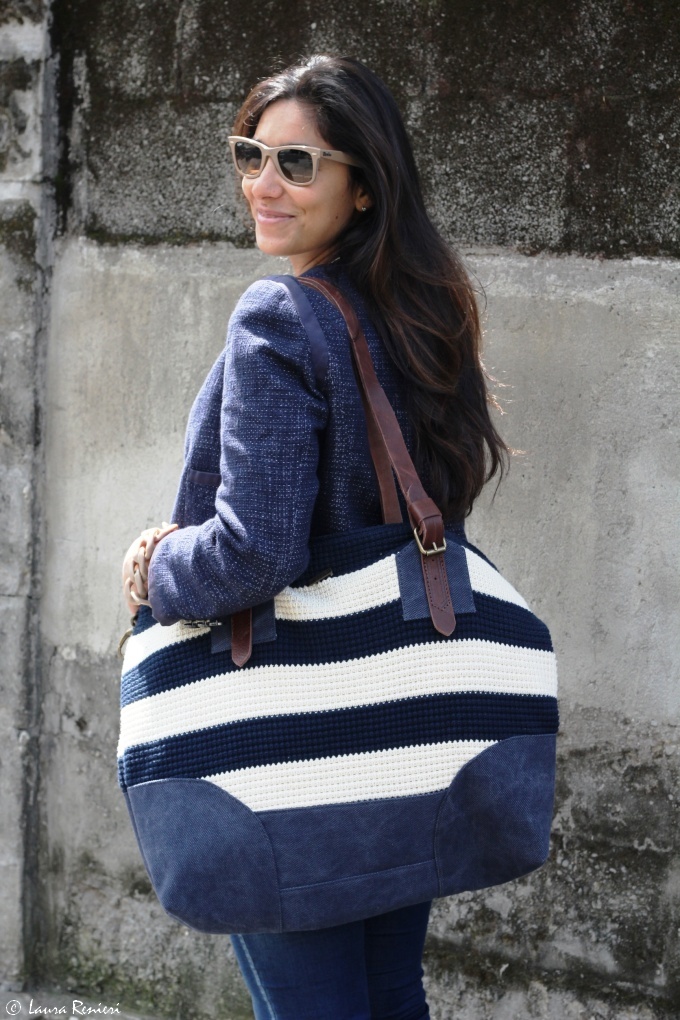 I was wearing
Jacket Stefanel (available here)
Tee Stefanel
Bag Bark Italy (available here)
Bracelet Angela Caputi
Bracelet no brand
Necklace bought on Top Shop
Jeans Gas POP UP Edition
Watch Casio
Sunglasses Wayfarer Polarized by Ray-Ban
Fotografie
 Traduzione
Giulia – www.giuliangolini.com
Hair & Make up
 Mascara L'Oreal collezione Cannes, Nail polish Chanel Rouge Noire
Hair made by Luciano Colombo, corso Magenta n. 66, Milano
Si ricorda, a titolo puramente informativo, che non è stato usato photoshop!! Grazie!