Third and final American outfit! After shooting in Central Park and in the beautiful neighborhood of Washington Sq Park, here is me in the most central center of the town. I was – post Moma – at the intersection of 6thAV and 53rdST, the nerve center of the Big Apple.
Terzo ed ultimo outfit americano. Dopo aver scattato in Central Park e nello stupendo quartiere di cui Washington Sq. Park costituisce il fulcro, sono stata immortalata in centro che più in centro non si può. Mi trovavo – post Moma – all'incrocio fra la 6av e la 53st, punto nevralgico della grande mela
A new sweater, warm and enveloping. A necklace romantic and most appropriate for evening-wear and a white shirt -ultimate perfection. This is my outfit for the Big Apple, that has enchanted me with its landscapes, the huge skyscrapers obliging you to pull up your nose and see the sky. A great city, not only space-wise but also, and especially, in the things to see, to experience and enjoy. Eight fabulous days, across the ocean, a few hours' time zone from Milan, enough to "pull the plug" and forget about the rest!
Un maglione nuovo, caldo ed avvolgente. Una collana romantica più da sera ed una camicia bianca, il massimo della perfezione. Questo il mio outfit per la grande mela, che mi ha incantata con i suoi scorsi, i grattacieli immensi che ti obbligano a tirare su il naso e vedere il cielo. Una città grandiosa, non solo negli spazi ma anche, e sopratutto, nelle cose da vedere, vivere e gustare. Otto giorni favolosi, al di là dell'oceano, a qualche ora di fuso orario da Milano, che mi sono parsi abbastanza per staccare la spina e dimenticarmi del resto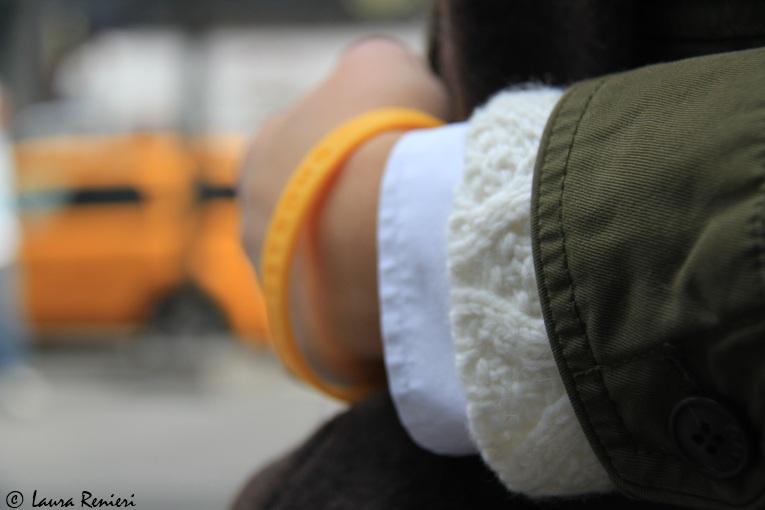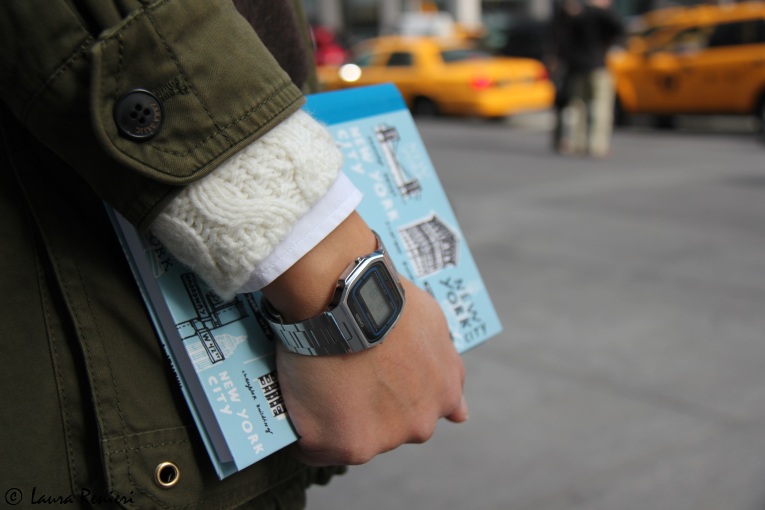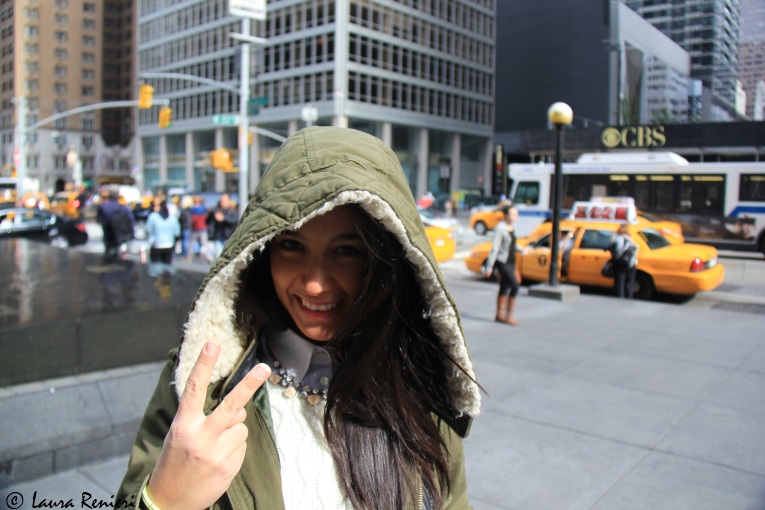 I was wearing
Parka Zara
Shirt Ralph Lauren
Sweater Zara
Jeans Don't Cry Milan
Scarf Ralph Lauren  (bought in New York)
Sneakers Burberry
Clock Casio
Necklace H&M
Bracelet  Fendi
Bracelet Nike "Live Strong" (bought in New York)
Black note (bought in Moma)
Make up
 Mascara L'Oreal collezione Cannes –  Lipstick Chubby Stick Clinique
*Traduzione gentilmente offerta da Giulia: apprezzate il suo inglese che vi ha risparmiato la traduzione automatica di google!! Si ricorda, a titolo informativo, che non è stato usato photoshop!! Grazie!