It was supposed to be a weekend away in Turin, but then it turned into a lovely 24 hours gateway in the city. Last Friday we went to Turin and, of course, we ended up falling in love more and more with this amazing city.
But let's start from the very beginning, because everything started with an invitation from the king of sweetness, that is to say Pastiglie Leone, which has been a real reference within the sweet industry since 1857, thanks to its recipes inspired by tradition, as well as their use of the very best ingredients.
Pastiglie Leone, the only Italian company offering so many different artisanal solutions, has literally opened its doors to us, leading us on a truly unique multi-sensory journey. Candies, gummies, jellies, licorice, classic candies and fine chocolate: we were so fascinated by all the production smells, the colors – and of course the tasting too – which made this place truly unforgettable.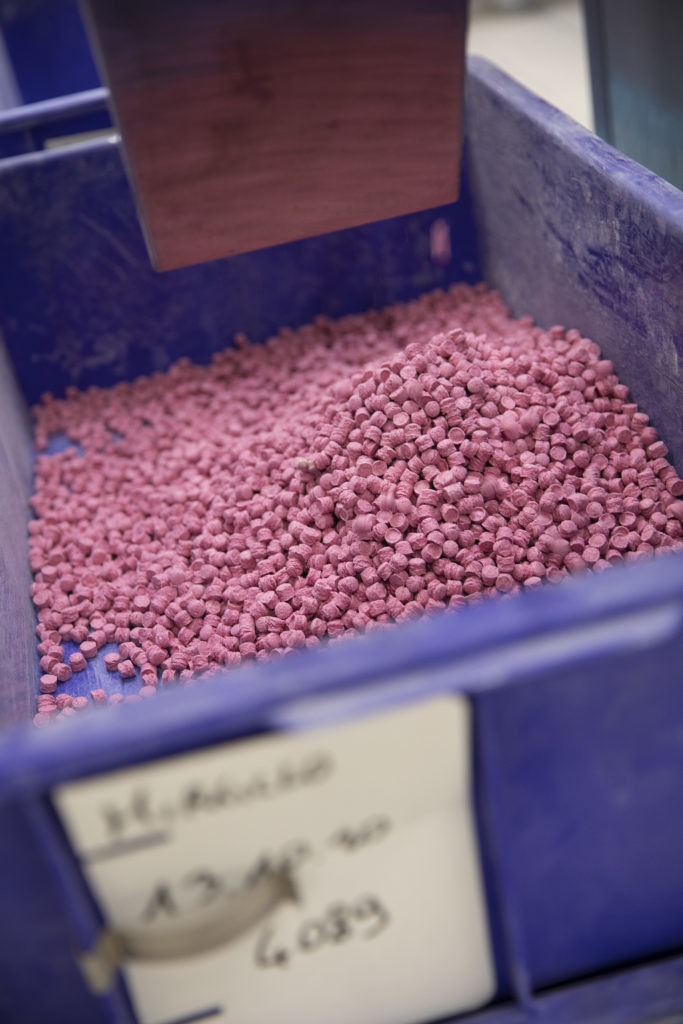 Once we ended the visit, we moved to the city center to enjoy our lunch at Poormanger, and then we checked-in at the Hotel Victoria, affiliated with Space Hotel.
The style of Hotel Victoria comes from a harmonious encounter between elegance and sobriety. All rooms and common spaces are characterized by cozy and spacious details. Our room was just perfect for families, as it was made up of two adjoining rooms connected to each other by a door in the corridor. This way we managed to have a lovely apartment all for us. Customer care here is incredible also to children: Gaia and Giada were so happy to find a variety of toys to play with in their room.
After checking-in we went on a stroll around Turin, followed by some spa time back at the hotel.
After taking great care of ourselves, with went to a cultural adventure. The Fondazione Sandretto Re Rebaudengo has been supporting young and foreign artists since 1995, paying special attention to the commissioning and production of new pieces, promoting contemporary art with the aim of bringing it closer to a larger audience. We visited the exhibition Everything passes except the past which lead us towards the growing awareness of racist violence and historical injustice which has relocated monuments, ethnographic collections as well as lighting archives at the center of political and social debate.
At Fondazione Sandretto Re Rebaudengo we also found Berlinde De Bruyckere with Aletheia, On-Vergeten; an immersive environmental installation conceived by the artist as a double of a leather workshop in Aderlecht, a place that deeply impressed his imagination. Here comes a quote of the artist and a video of my experience.
In this historical moment in which extremism and racism proliferate, in which compassion and solidarity have dried up, where we see too many similarities with the Thirties that preceded the unmentionable monstrosities of the Holocaust as well as that particular defamation of civilization is denied by those who have too much political power, I feel the urge to propose bold, strong images. I want to bring that room to the public. Just like a physical and immersive experience – Berlinde De Bruyckere
After this lovely art immersion we moved to Spazio7, a one Micheline star awarded restaurant in Turin.
The food and wine journey that Alessandro and I had the chance to experience – while Giada and Gaia enjoyed some delicious cheese and butter ravioli – was Spazio7 over time, that is to say a 5 course menu offering the main dishes of the house coming along with different wine tasting.
After the entrée, we dived into an excellent culinary experience – yes, I took all these pictures below to share it with you guys. Poached snapper (2016), Rabbit, cabbage and pepper (2019), Traditional Ravioli from Piedmont (2012), Roast Lamb (2018) and Mushroom (2020). We ended with some delicious pastry.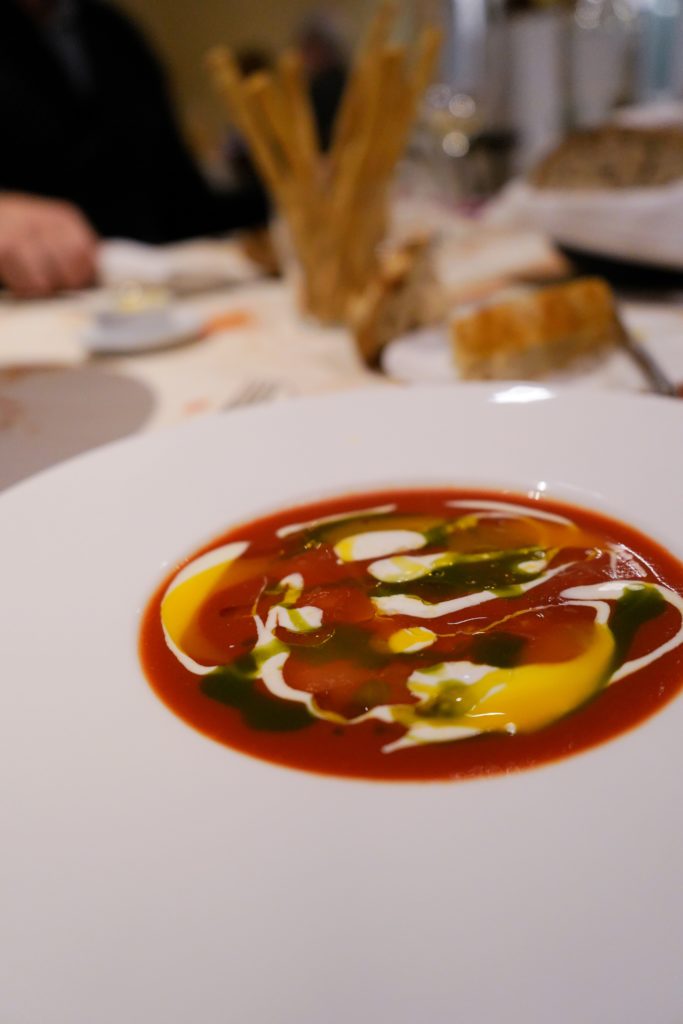 Our 24 hours visit in Turin, one the most beautiful Italian cities, ended with a bunch of precious and delicious memories, which took us back home just like a hug.