You don't really know what to expect from Marrakech until you land to its airport, you take a taxi (make sure to bargain the final price before starting the ride), and you arrive to the Medina.
A polyhedric city full of contrasts.
This is by far the best way to describe Marrakech. A city that can be sweet and sour at the same time. You should try both sides as it is the only way to explore it fully.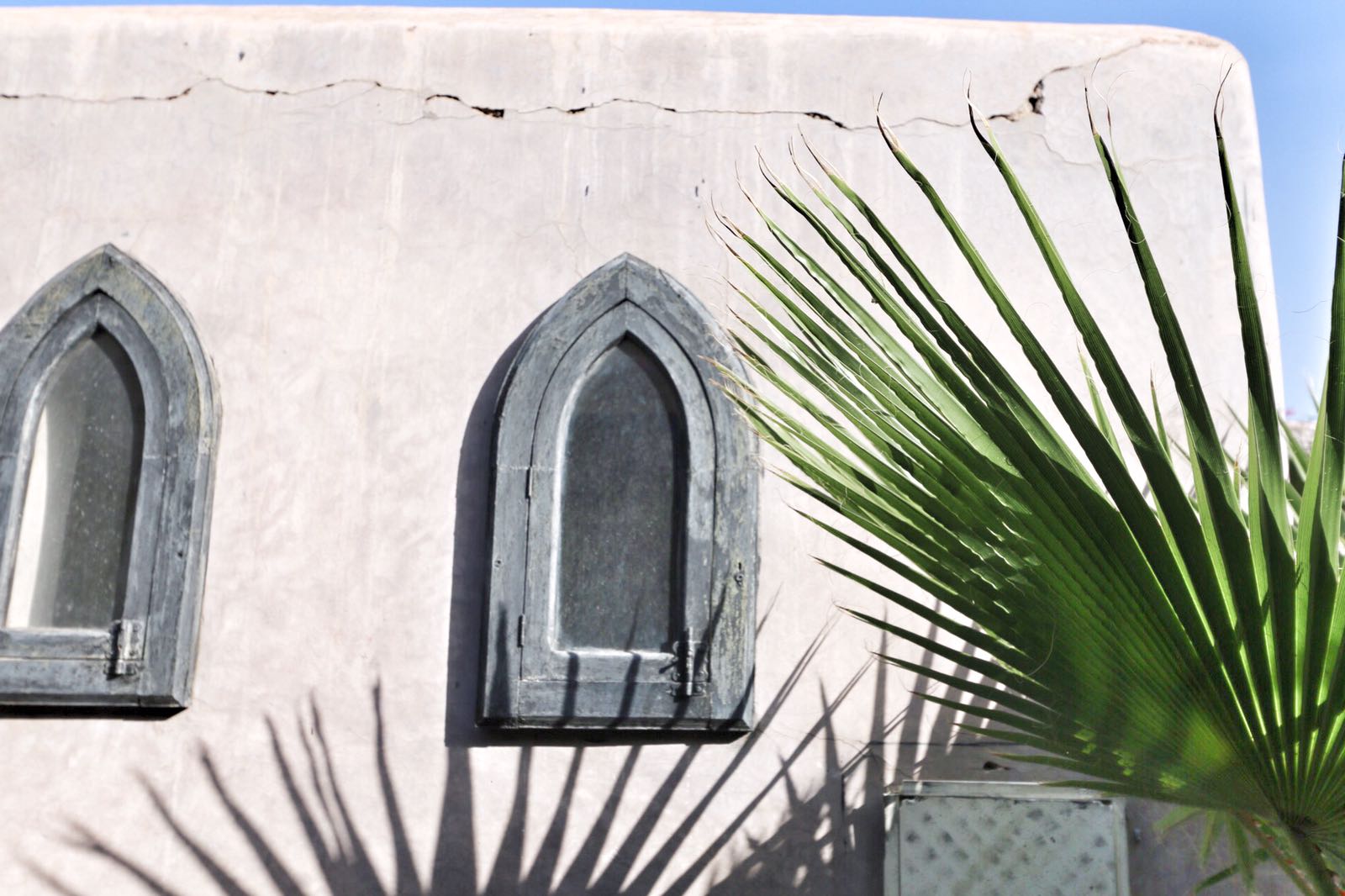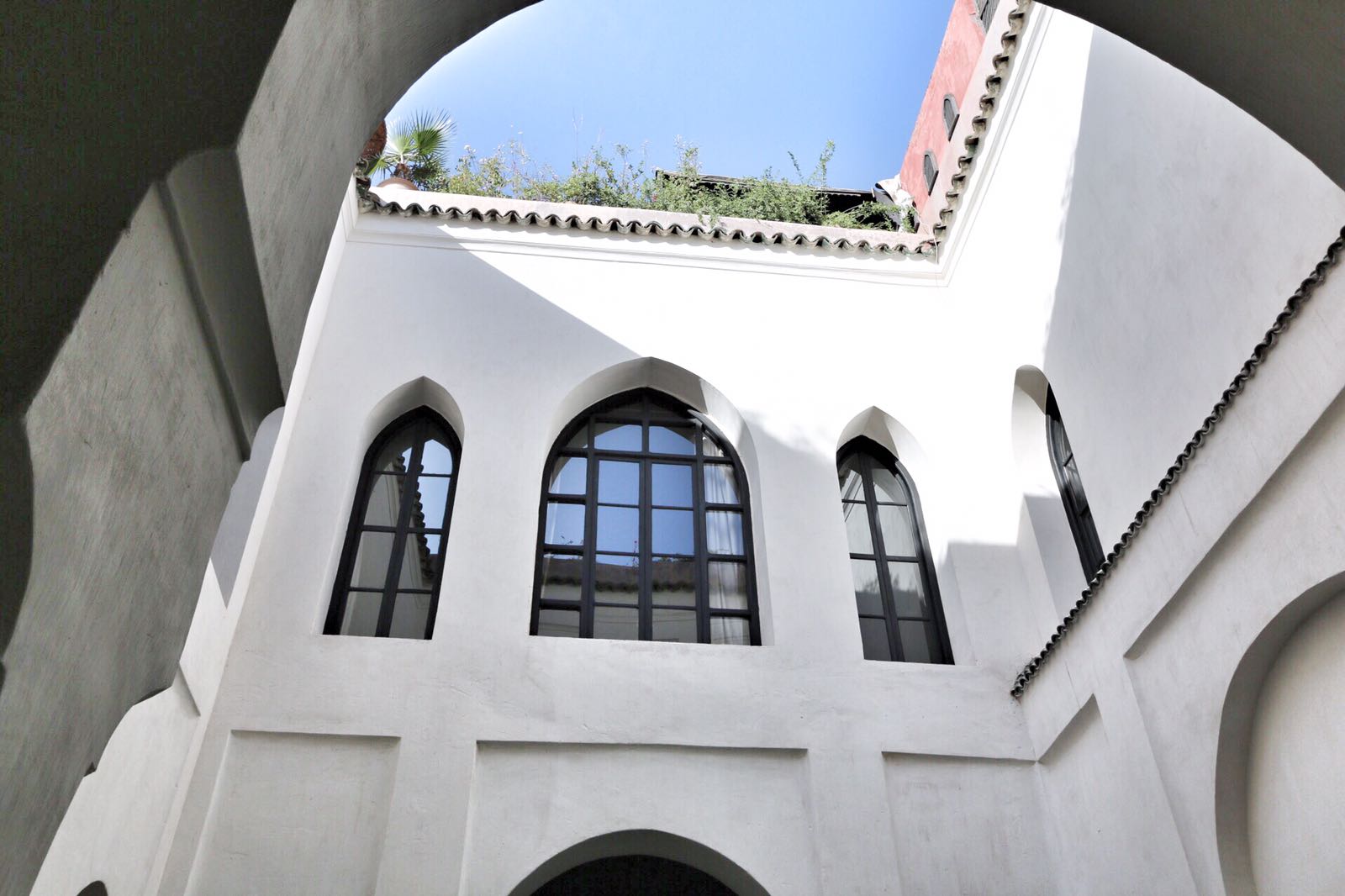 Marrakech – also known as the pink city because of the color of its ancient defensive walls – is made of a number of narrow streets. Considering that cars are too big for these streets, people walk or use bikes, motorbikes or even donkeys. If you use your mobile GPS you will never get lost. However, getting lost can be actually fun if you don't suffer from panic disorders. The GPS can be extremely helpful to find your way to get back to the riad or to the hotel where you are staying. I suggest you not to ask directions to random people in the street; they may seem extremely nice and willing to help, but they will end up trying to sell you something or asking for money.
The medina is a real labyrinth. All its streets – at least almost all of them – lead to the city center.
Jemaa El Fna, also known as the main square, is simply incredible; in 2001 it has been labeled Masterpieces of the Oral and Intangible Heritage of Humanity by UNESCO. Here you will find snake charmers, story tellers, acrobats, monkeys, and much more. Visitors can enjoy fresh orange juice as well as some delicious traditional dishes.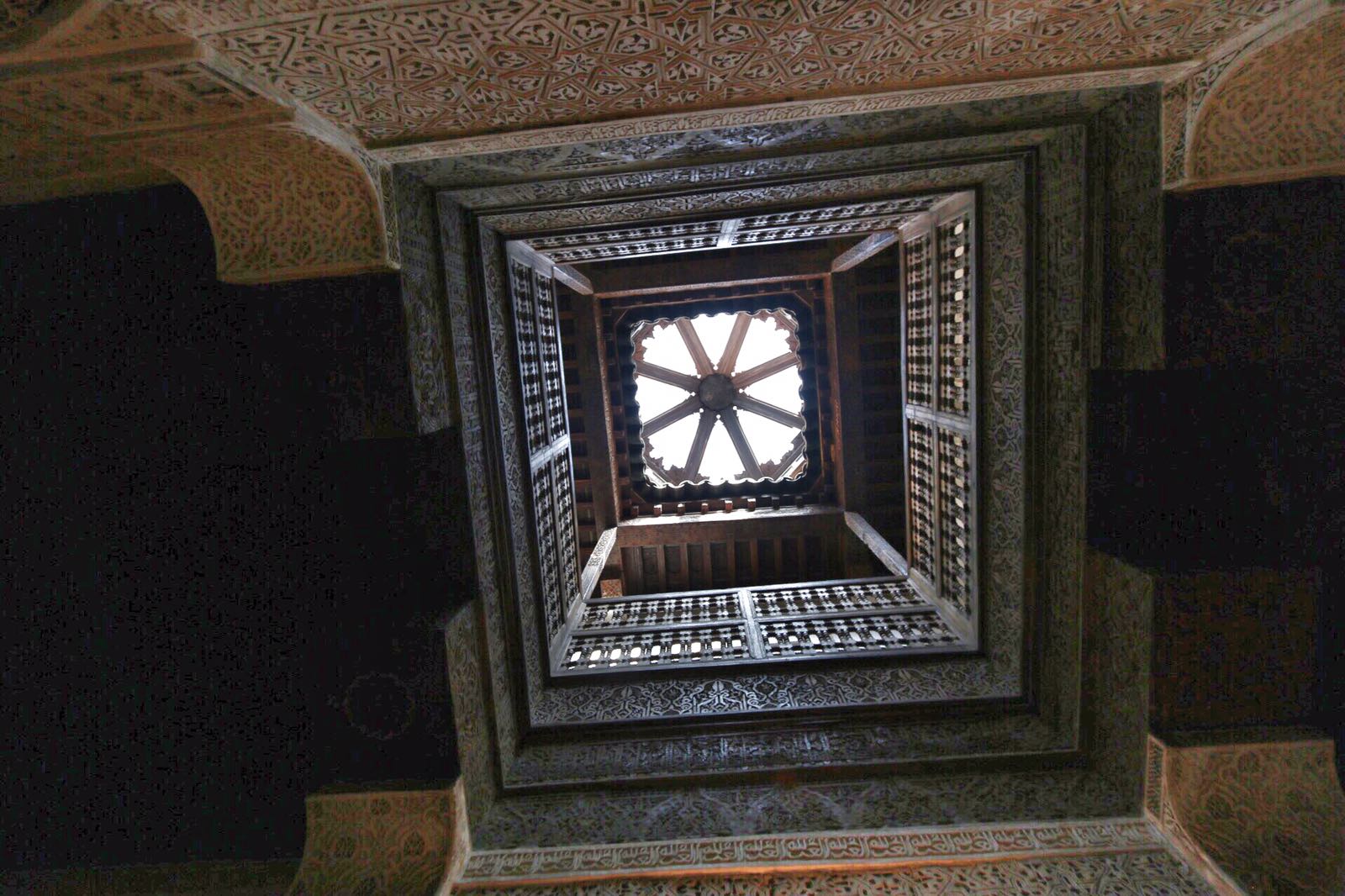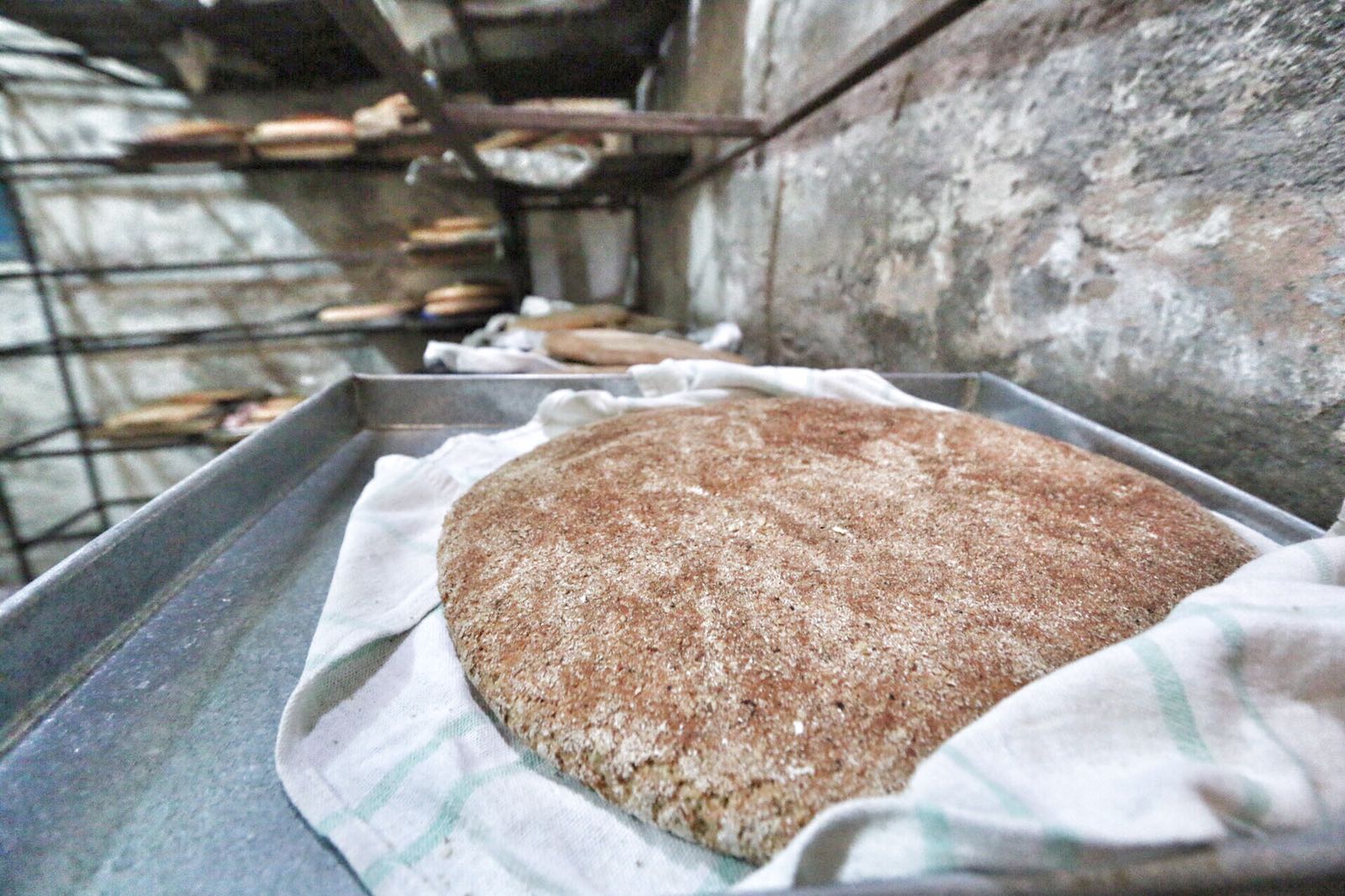 Religion plays a key role in Marrakech. The Koutoubia mosque is the main mosque of the city; its minaret dates back to the XII century and it represents a real landmark for the city; the muezzin calls the adhan – the call to prayer – from here.  Speakers are located at the top of the minaret – which is 69 meters tall. The muezzin calls the adhan live, unlike other mosques where it is done prerecorded. According to the tradition, the call to prayer is signaled visually by a flag oriented towards Mekka in order to make sure that deaf people know when it is time to pray. At the top of the minaret there are three spheres representing birth, life, and death.
Tourists and non-muslims are not allowed to visit the Koutoubia mosque. However, it is possible to visit another very interesting place; Tombeaux Saadiens. These tombs were discovered in 1917. Along with some members of the Saadian Dynasty (which ruled from 1524 until 1659 and lead the "Golden Age of Marrakech"), this mausoleum comprises also princes and princesses. Sultan Ahmed El Mansour (known as the Golden Victorious), constructed the tombs and the Badii Palace. Believe it or not, the Sultan was the first to be laid to rest in these tombs, along with 60 of his men. Originally the entrance was located within the Koutoubia mosque; however, now there is a separate entrance especially for tourists. The first chamber on the left side is the Prayer Hall, followed by the Hall of Twelve Columns decorated with Italian marble, cedar doors, carved wooden screens, and a vaulted roof.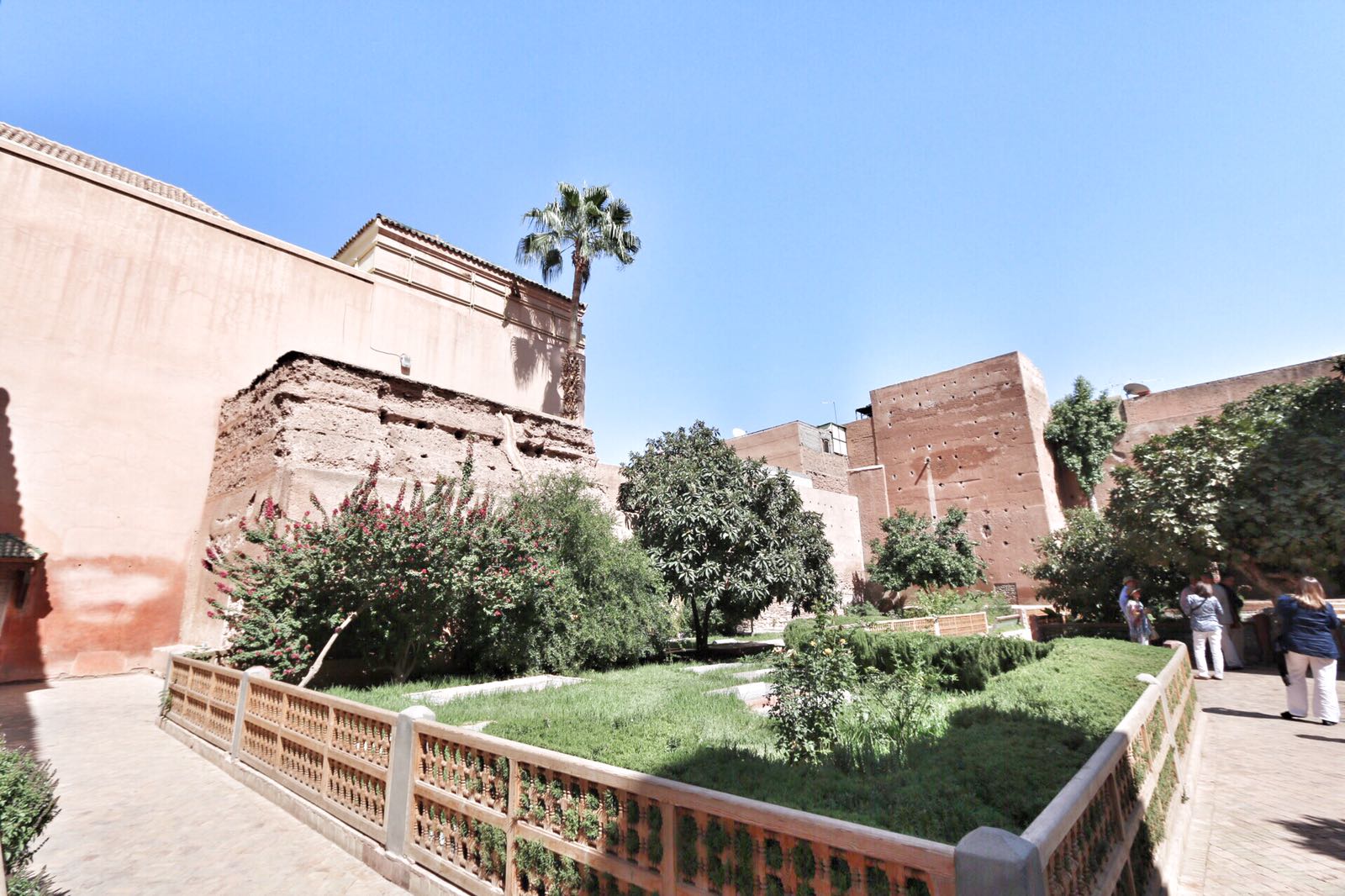 After walking around the medina you will start feeling hungry.
It is easy to find lots of street food prepared in the typical tagine pot; a must try. You can also try some delicious restaurants located in the souq. Walking around the crowded streets of this animated bazaar and being surrounded by bikes and donkeys will entertain you during your shopping experience. Don't forget to bargain!
Rue Souk Essemarine is full of artisans selling leather goods and decorated tea cups. Each souq sells different goods; from spices, to woodcrafts and so on. At the Teinturiers E you will find colorful fabrics, while at the Criee Berbere – the old slave market – you will find carpets. If you see something that you like just go for it. The idea of coming back later is just an illusion; you will never find that stall again.
Marrakech has two souls; on the one hand there are the souqs with their poverty and beggars. On the other hand, there are a number of enchanting places where to stay and enjoy some relax. Authentic oasis of peace to avoid the chaos of the city.
Although the Medina is rich of exotic vibes and so full of life, your mind will need a break from all this. It feels good to admire Islamic and Andalusian palaces and gardens. Find a welcoming, cozy, and traditional place not too far from the charming caos of Marrakech and enjoy some peaceful rest.
Here you will find some useful tips about some places that I like. It is worth visiting Marrakech at least once in your lifetime. Be prepared to be curious and flexible! The weather and the warmth of its people will make you feel like home. Have a save trip!
Useful Info

Where to sleep:
Where to eat:
Grand Cafè de la Poste
Sightseeing: