Italy is a wonderful country filled with enchanting places, breathtaking landscapes and a unique combination of services and nature. Such as the Alto Garda Natural Park which, with its thirty-eight thousand hectares, includes several territories with an incredible natural, landscape, and environmental value. 
One of these municipalities is Tremosine: a small town with about 2000 residents located in the province of Brescia on a structural terrace overlooking the Garda Lake. It is indeed considered one of the most beautiful villages of Italy.
The Aktiv & Wellness Hotel Le Balze is located in the heart of this green area; it is a 4-star-hotel where we had the chance to spend a long summer weekend with our little girls.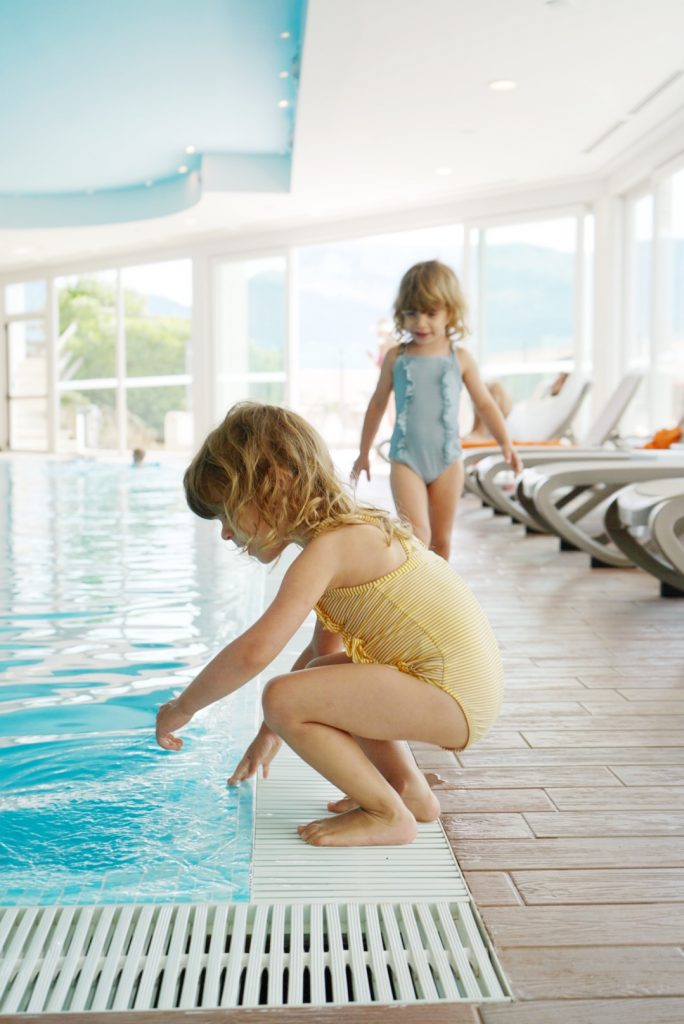 The Hotel Le Balze is characterized by several souls. First of all there is its sport soul, thanks to the modern sports center of the hotel which offers different kind of activities. From trekking paths to 13 tennis courts including a training school; from mountain-biking to canyoning all the way to its wellness center with its indoor pool and massage therapies.
Here guests can practice all kinds of sports thanks to the favorable location of the structure, which is indeed immersed in nature.
The second soul of Le Balze Hotel is its family friendly side, which offers an extensive animation program for kids. Giada and Gaia had so much fun while we were busy testing the spa and wellness center!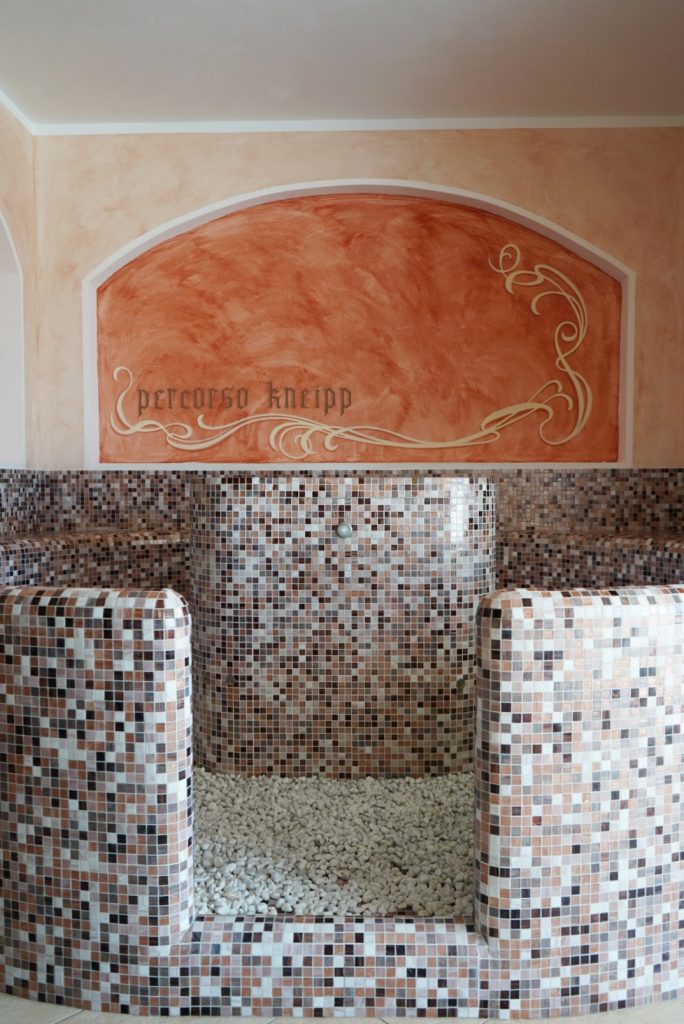 Le Balze Hotel offers a wide range of services. It is the perfect structure for families and its food selection is just incredible. Think of local cheese, lake fish, precious truffle, oil, and wines from the Garda region.
It is a great place located just a couple of hours away from Milan, which can be easily reached by car. Once you arrive to the structure you can forget about the car, as the hotel will meet all your needs and it is located close to restaurants, such as La Baita Da Roberto. We tried it on a Saturday night and made our holiday even more complete.