Green Jacket Modeon | # outfit
I feel such an excessive and irrational love for jackets, whether they be sober or colored, made out of heavy wool or fresh linen, with important buttons or with none at all. I love them and I'd wear them all the time, along with coats (for which, thank goodness, it's still early!)
Giacca verde modeon | #outfit
Provo un amore smodato ed irrazionale per le giacche, che siano sobrie o colorate, di lana pesante o fresco lino, che abbiamo bottoni importanti o che non ne posseggano proprio. Io le adoro e le indosserei sempre, insieme ai cappotti (per i quali grazie al cielo è ancora presto!!)
Here is an outfit that would be perfect for an interview, for a business meeting, or just a day-outfit with the help of those 16cm lifting you off the ground. We're clearly talking black heels, black just like the bag and the skirt that go together. Let the jacket be the one dash of color!
Ecco quindi un outfit da colloquio, da appuntamento di lavoro, da giorno con quel "tocco" di 16 centimetri che distaccano dal terreno rigorosamente nero, come i toni della borsa e della gonna che ci va insieme in tandem. Il colore lo lascio tutto a lei: la giacca!
kisses,
baci,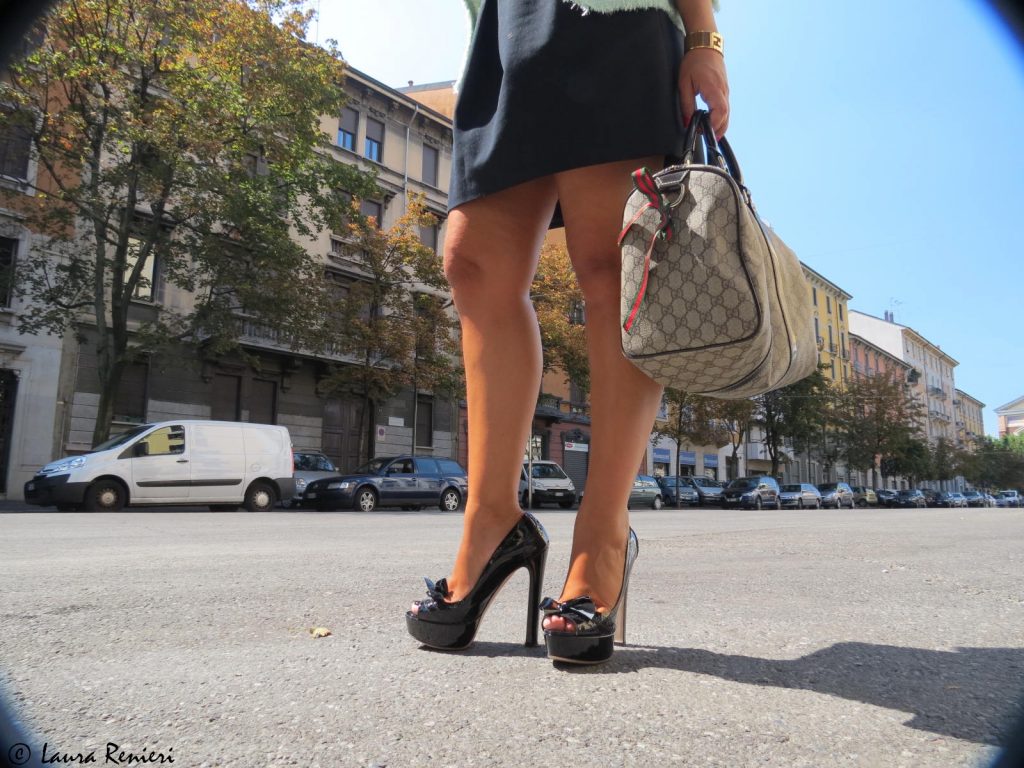 I was wearing:
Jacket Zara Woman
Top Asos Boudoir
Skirt Zara
Bracelet Fendi
Necklace H&M
Earrings bought in Bozzano Gioielli Varazze
Bag Bauletto Joy GG plus bought on Gucci
Shoes Miu Miu
Underwear Intimissimi
Make up
 Mascara L'Oreal collezione Cannes – Lipstick Color Riche n. 408 L'Or Electric L'Oreal – Nail polish Essie and Rouge Noir Chanel
*Traduzione gentilmente offerta da Giulia: apprezzate il suo inglese che vi ha risparmiato la traduzione automatica di google!! Si ricorda, a titolo informativo, che non è stato usato photoshop .. quindi abbiate pietà!! Grazie!