I love traveling; I love discovering new places, exploring, catching flights and coming back home. I have been traveling a lot during my 2013, sometimes for work, other times for leisure… however, each journey gave me the opportunity to discover a new corner of the world. And it looks like that also my 2014 will be full of new adventures; however, before starting a new chapter I want to talk about my experience in the Fiemme Valley  in collaboration with Dietor Stevia. I have been asked to talk about my relationship with nature (you can read my article here), having the possibility to spend four days away from the stress of the city before Christmas. I have decided to spend a weekend in this enchanting valley that offers wonderful landscapes as well as extraordinary accommodations and services.zi.
I am staying at Hotel Resort Veronza (also available on Smartbox). The hotel is located about fifteen kilometers away from Latemar – a sky center offering a number of ski slopes around the three main villages of the valley: Obereggen, Pampeago, and Predazzo. You can go up to 2400 meters and the view from above is unbelievable. This Valley is simply unique and it has so much to offer to its visitors.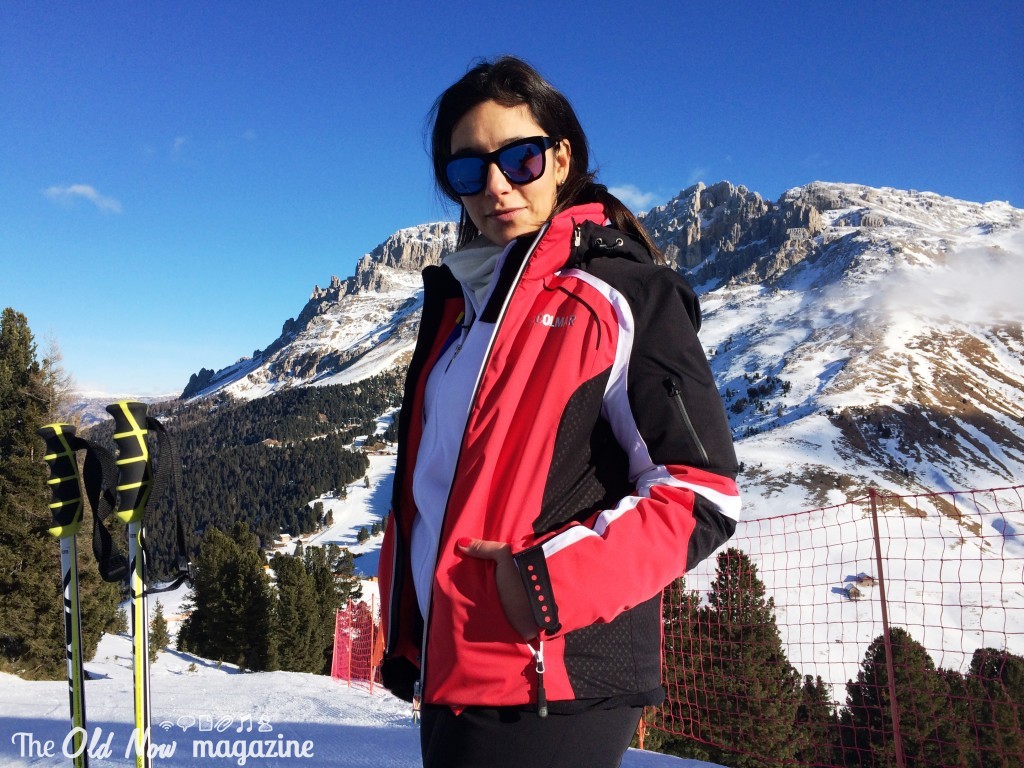 I am wearing: sunglasses Hype Glass, Ski boots: Nordica, Ski Fisher, Total look Colmar: ski pants available here,sweatshirt available here, ski jacket available here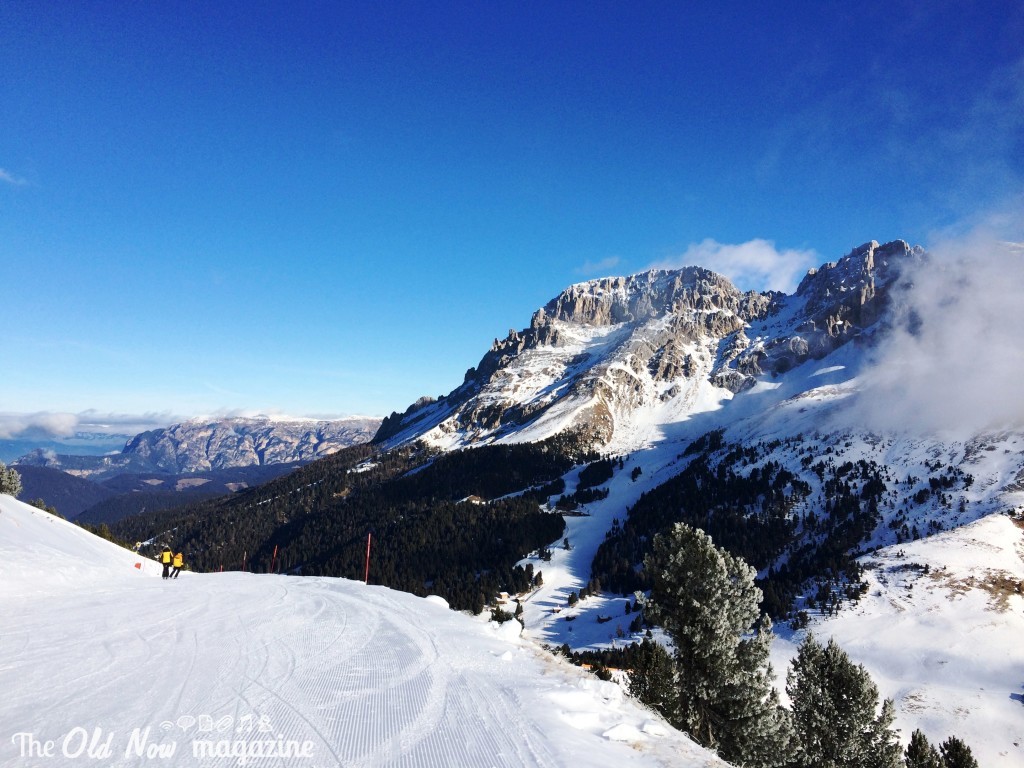 My hotel, besides being located in a very strategic position, offers an incredible SPA featuring a swimming pool, Turkish bath, sauna, solarium, relaxing area, and a gym. In addiction, the Hotel Resort Veronza offers a wide range of treatments featuring the use of Maria Galland products.

And now let's talk about food. You can't really visit a place without trying some local dishes. I went to El Pael restaurant, a typical tavern located in Via Roma, 58 in Canazei. Here Roberto Anesi – a professional wine expert – followed me through a journey of flavors prepared by chef Giorgio Iori.
My dinner started with an appetizer of Battuta al Coltello di Fassona – raw meat specially treated with spices. An authentic delight!
Following the appetizer, I had some homemade Pasta Casereccia with Black Ribes and Deer Ragu. As soon as you try it you will feel your palate going crazy; it is an authentic masterpiece that blends tradition and innovation.
Last but not least, I had some Teroldego-braised calf cheek with mashed potatoes and celeriac chips (saving some room for desert was just impossible). Have you ever had some perfectly cooked meat that simply melts in your mouth? Well, this is the case. Pure perfection. My journey through the flavors of El Pael Restaurant has been simply amazing.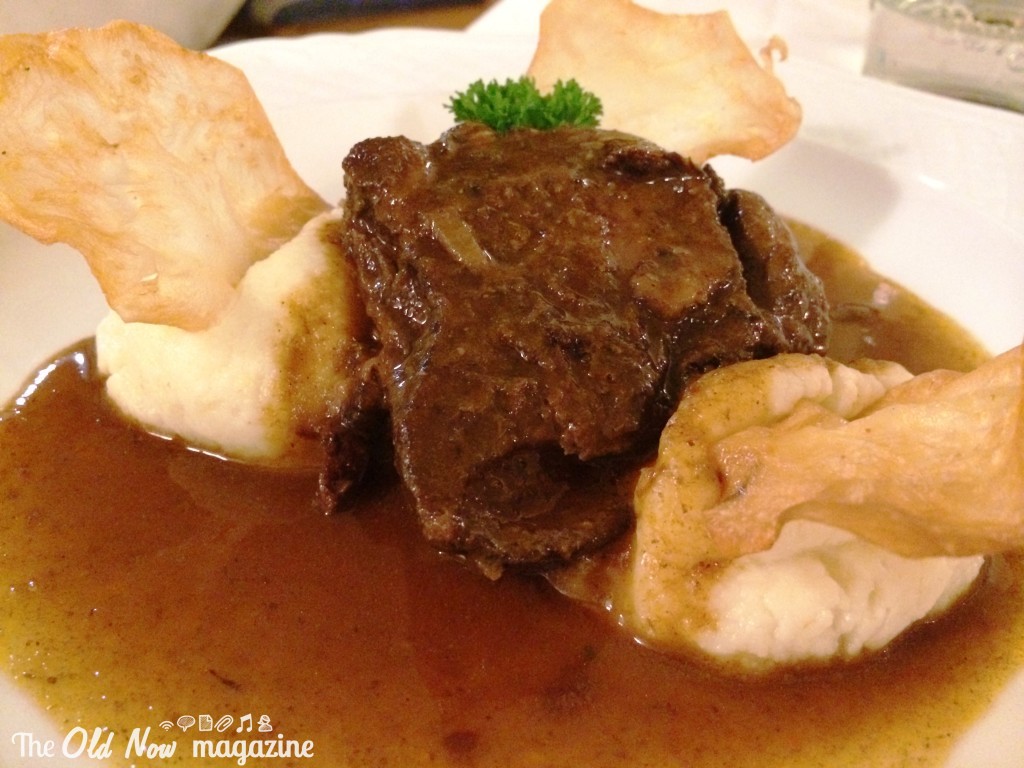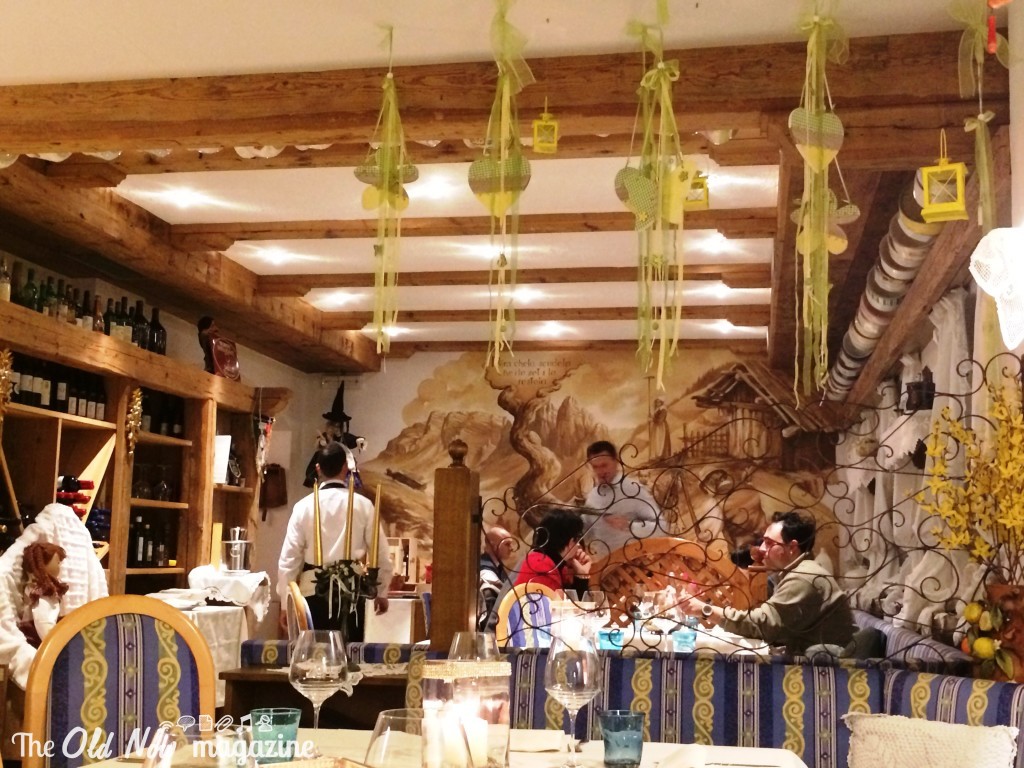 My weekend has literally flown away leaving me with a sense of wonder, nature, and with the taste of our precious Italian flavors. Skiing filled my soul while air and clouds embraced me. What more could I ask for?
I will definitely come back to this valley!