Those who follow me on social media may have noticed that I am spending my NYE in the Puster Valley. An authentic pearl of the alps, this region in the North of Italy has so much to offer to its visitors. I am staying at Brunico – which is located about 30 kilometers away from Bolzano, right in the heart of the Puster Valley. The whole valley features a number of ski slopes; Kronplatz – Plan de Corones, for instance, offer 120 km of ski slopes and 31 modern ski lifts. Here skiers have a wealth of choices: black, red, and blue slopes shaping a unique landscape. Here there are 40 mountain huts for those who want to enjoy a blend of traditional cuisine and mediterranean flavors.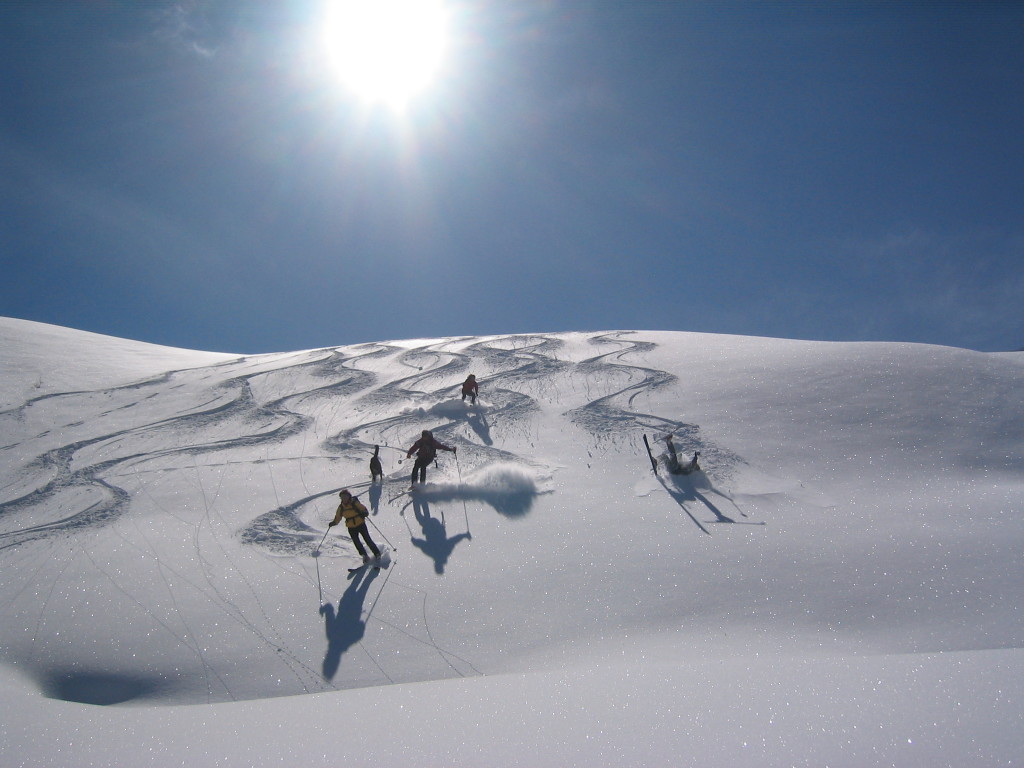 Brunico is also famous for its Christmas market – which will be open until January 6th. Christmas carols, lights, and perfumes shape a unique atmosphere. Here it is possible to find unique handicrafts as well as delicious dark chocolate dipped apples.
The Pusteria Valley offers different types of accommodations, from residences to hotels or rooms for rent. Personally, I am spending my days in Brunico in a lovely family-run hotel: the Hotel Blitzburg. This place is famous for being located just a few minutes away from the Christmas market as well as from the restaurants area. The hotel features a private parking, a great wi-fi service available in the whole structure as well as a delicious restaurant. Moreover, the Baumgartner family – who own and run the hotel – offer to their customers a free shuttle service from the hotel to the ski slopes.
Those who don't want to take the shuttle or don't feel like driving their car can get a SkiMobileDolomites* pass: a unique train service available in the Puster Valley connecting visitors to ski slopes.
For what it comes to its food and wine offers, Brunico has nothing to be scared about. There are a number of restaurants offering local and traditional dishes. If you feel like having some pizza then you should definitely go to Goldener Lowe, Stadtgasse 32 tel. 0474555834. If you feel like having some traditional food, instead, you should check the following places: Weißes Lamm Restaurant – v. Stuck 5 tel. 0474411350  – Il Tanzer Restaurant – via del Paese 1 tel. 0474565366 – and the Hotel Langgenhof  restaurant – via San Nicolò 11 tel. 0474553154.
Are you ready to take the calendar and save the date to spend a lovely weekend away in this valley? I am sure that you will absolutely love it! By the way, I will come back here in February to attend the RED BULL KRONPLATZ CROSS, will I see you there? 🙂
SkiMobileDolomites*
With a SkiMobileDolomites ticket, holders of a valid ski pass or cross-country skiing pass (only exception: seasonal tickets) from one of the Puster Valley resorts can use all trains, buses and Skibus services connecting Kronplatz, Alta Pusteria-Hochpustertal and Valli di Tures e Aurina-Tauferer Ahrntal (KidsCard: 1,00 € per week for children aged 6 to 8; children aged 5 or under travel for free). Tickets need to be validated. Tickets can be purchased at any hotel or tourist offices.
| | | |
| --- | --- | --- |
| SkiMobileDolomites 7 | 7 days | € 6,00 per person |
| SkiMobileDolomites 2 | 2 days | € 4,00 per person |
| SkiMobileDolomites Kids* | 7 days | € 1,00 per person |
* children aged from 6 to 8
** children under 6: free
Photo Credits: courtesy Ufficio turismo Plan de Corones & Photos by TheOldNow.it
All rights reserved