The Tenuta di Artimino hotel is by far an enchanting place where history, culture, art, and nature blend in order to give birth to a special place. A place where time moves slowly, and where one can enjoy the peace of silence among hills surrounded by ancient mulberry trees and monumental holm oaks. 700 hectares immersed by the Tuscan countryside forming the property which houses the famous Medicean Villa la Ferdinanda, built in 1596 and which is now listed as a UNESCO heritage site.
The Tenuta di Artimino belongs to the Olmo family since 1989: Giuseppe Olmo, famous cyclist from the '30s as well as Olympic gold medalist and recordman of those times, insisted on renovating the property in order to transform it into a luxury hotel. This is the story behind the Paggeria Medicea charming 4 stars hotel, the gourmet Biagio Pignatta Kitchen & Wine restaurant, the apartments of the medieval village of Artimino, the spa and its wellness center, the farm, the cellars, and the Etruscan museum. It is a real microcosm that deserves to be discovered amongst vineyards, olive groves, and uncontaminated nature.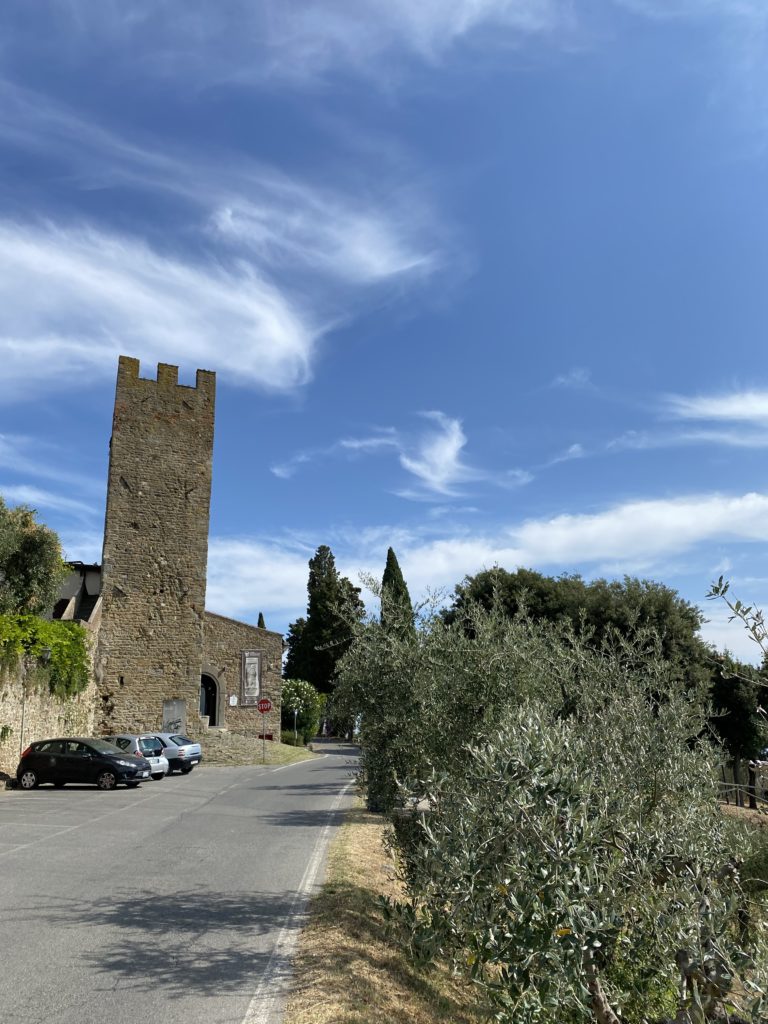 Within this splendid complex, we had the opportunity stay in the residences of the medieval village where, among the ancient walls immersed in history, there are a group of apartments designed for those who want a different, freer, and more informal form of hospitality, filled with all comforts and ideal for families. We found ourselves in the heart of an authentic glimpse of the Middle Age, just a few steps away from the ancient clock tower.
Our summer days had the flavor of the Tuscan hills through real gourmet experiences that we lived both inside and outside the kitchen. We had the chance to participate to a prive cooking class along with chef Michela Bottasso, who shared with us her handmade pasta.
The Tenuta di Artimino hotel is not just about relax and cooking classes, but also about swimming pool and green areas, where the olive lanes become the real protagonists of the scene. It is the perfect place where to relax, read a good book, and also have some fun. The large open space is also used for dining under the stars. We enjoyed our dinner on the 15th of August surrounded by a charming atmosphere that we will always keep in our hearts.
The Tenuta di Artimino hotel has literally stolen our heart and we truly hope to have the chance to visit it again in order to experience its magic and to enjoy the taste of Tuscany that stays on your skin and amongst your very best memories after spending a few days here.