In the last post I told you about Dubai and its relationship with water. Desalinated water is a source of life as well as an essential element in the construction of new buildings and green areas; it is used inside homes, hotels, and all the structures that shape this city.
However, the relationship between Dubai and water doesn't end here.
A city facing the sea could not miss an area where visitors have the opportunity to fully enjoy this natural element. This is how La Mer was born, a district made of shops, restaurants, and many family areas; kids' play area, a fully equipped beach with cabins, showers, and all types of services make this district unique.
Thanks to very hot temperatures, La Mer has soon become a key area where to enjoy some relax and free time outdoor.
And of course, we just loved it!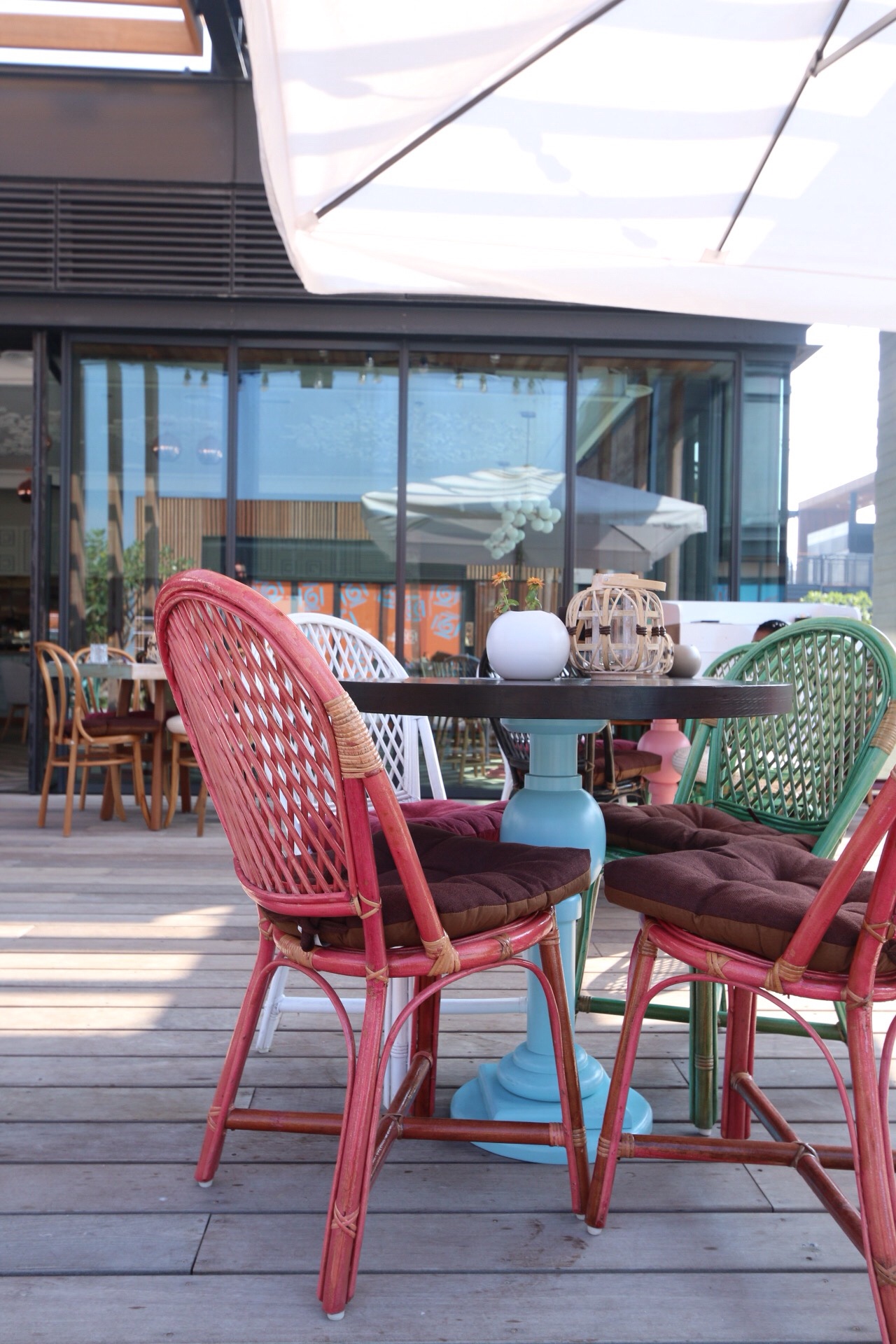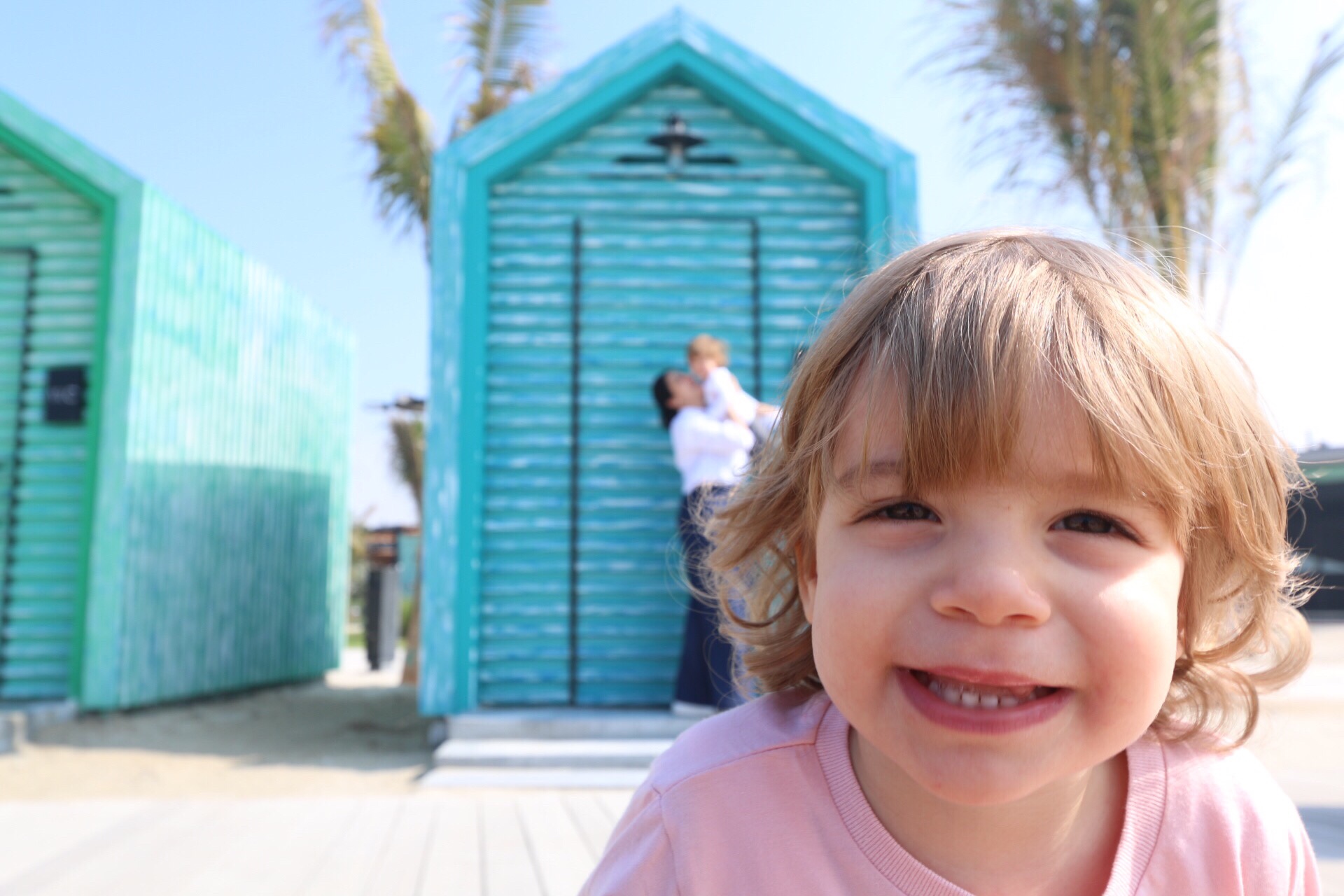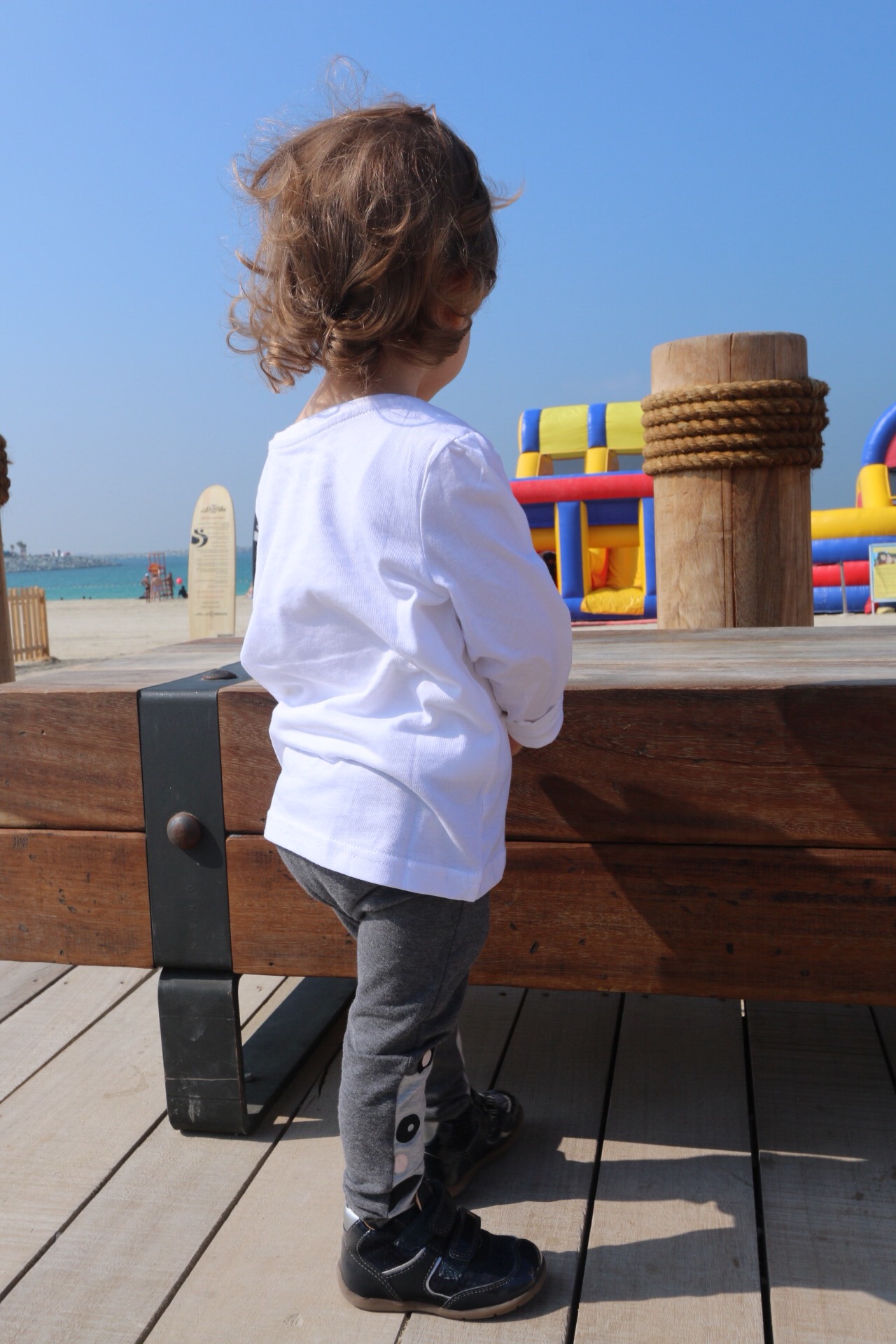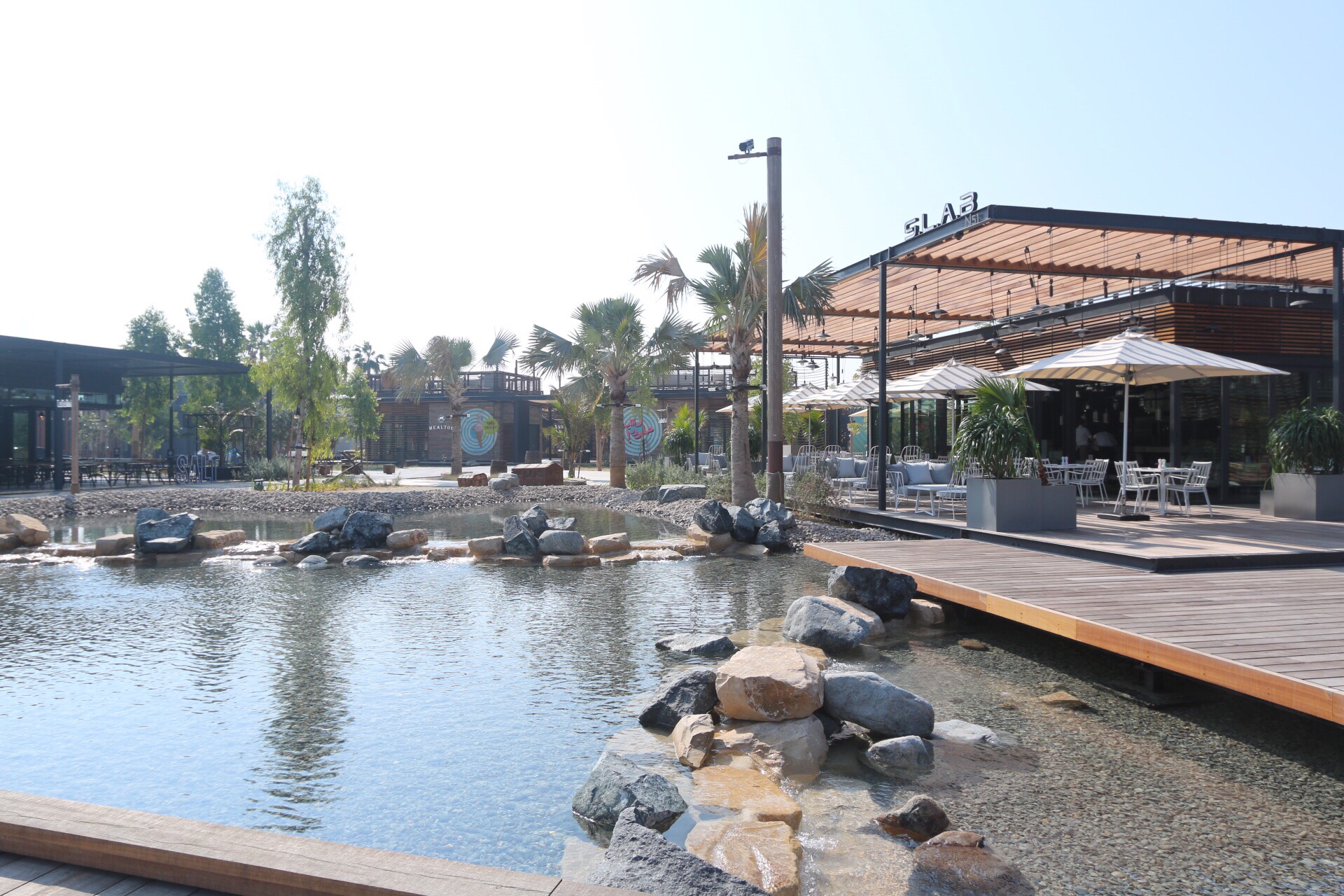 My trip to Dubai ends here, however before saying goodbye I want to share some important information with you that may be useful in case you decide to visit this city with or without your kids. The city is extremely well served, clean, and it offers some very efficient services.
Security is one of the key aspects of Dubai; very severe laws have decreased criminality. There are not robberies nor vandalism, nor other kind of issues. It is a perfect destination for families traveling with kids who want to enjoy their holidays in a totally carefree atmosphere!
About food: we must say that we have been happy almost all of the times. The offer is really broad, embracing local and traditional flavours with different cuisines from all over the world.
An important thing to know is that food is served very slow here in Dubai. It does not depend on bad service, not at all; it is actually connected to a special care of restaurant owners who want to share every single detail about the origins of their place with their customers. Once you decide to walk into a restaurant, take all the time you need in order to fully taste and enjoy it.
About public transports, Dubai is served by a very technological metro system that connects the main areas and tractions of the city.
We decided to rent a car with a driver in order to have all the space we need to meet our needs – if you are traveling with two kids you know what I mean!
Or, you can still take a taxi, which is one of the most used transport systems here in Dubai. Costs are very affordable, as here in the Arab Emirates the price of gas and cars is way more convenient compared to Europe, therefore taxis have lower prices.
In order to make the most out of Dubai, we have hired an Italian speaking guide. Dubai is a polyhedral city filled with attractions and places to see. We decided to follow the tips of a local guide not because we were scared of getting lost, but just to have the opportunity to fully dive into all the nuances that make this city so unique.
On the one hand Dubai is fully connected to traditions and religion while on the other it has developed a very strong affection for technology, which is applied almost everywhere.
This is the perfect combination that makes this place so special; a place in the world that deserves to be visited at least once in order to understand how far mankind can push their boundaries.
I loved living this experience with my kids; sometimes it has been tiring but definitely exciting.
Giada and Gaia, who just turned two a few weeks ago, have experienced the height of Burj Khalifa, the charm and the depth of the waters of Atlantide, the fun and amusement of Cartoon Network, as well as their first intercontinental flight.
They ran around the Dubai Museum and the Dubai Mall, crossed the Aquarium tunnel, strolled around La Mer, and had so much fun for 5 days.
It has been beautiful, so incredibly beautiful.
Alpha Tours www.alphatoursdubai.com
Cost for Italian Speaking guide:
5 Hours Hire (Half Day):                 AED 450.00 (€ 100)
10 Hours Hire (Full Day):                AED 850.00 (€ 190)
Extra Hours:                                       AED 100.00 (€ 22)
Cost for driver + car that would easily fit 3-4 pax family:
5 Hours Hire (Half Day):                 AED 650.00 (€ 145)
10 Hours Hire (Full Day):                AED 950.00 (€ 212)
Extra Hours:                                       AED 100.00 (€ 22)
Related posts: