2019-20 Fall-Winter Ready-to-Wear Show
Lucia Pica's Interview
What were your sources of inspiration for this makeup?
The makeup was very fresh with a strong masculine touch in the groomed and defined brows. The girls were meant to look fresh, having been in a cold snowy day at the "Chalet Gardénia.
Can you describe the fashion show makeup?
The masculine feminine vibe in the collection inspired the prominent masculine brows opposed to the super fresh cheeks.
Do you have any professional tips and tricks to share with us?
Draw little upwards hair with the CRAYON SOURCILS and blend them with LES PINCEAUX DE CHANEL– Retractable Dual-Tip Brow Brush. Apply LE GEL SOURCILS to diffuse and make the finish less defined.
Is there a product that you particularly enjoyed using for this makeup look?
My favourite product is LES BEIGES WATER-FRESH TINT. It gives a homogeneous yet invisible finish to the skin.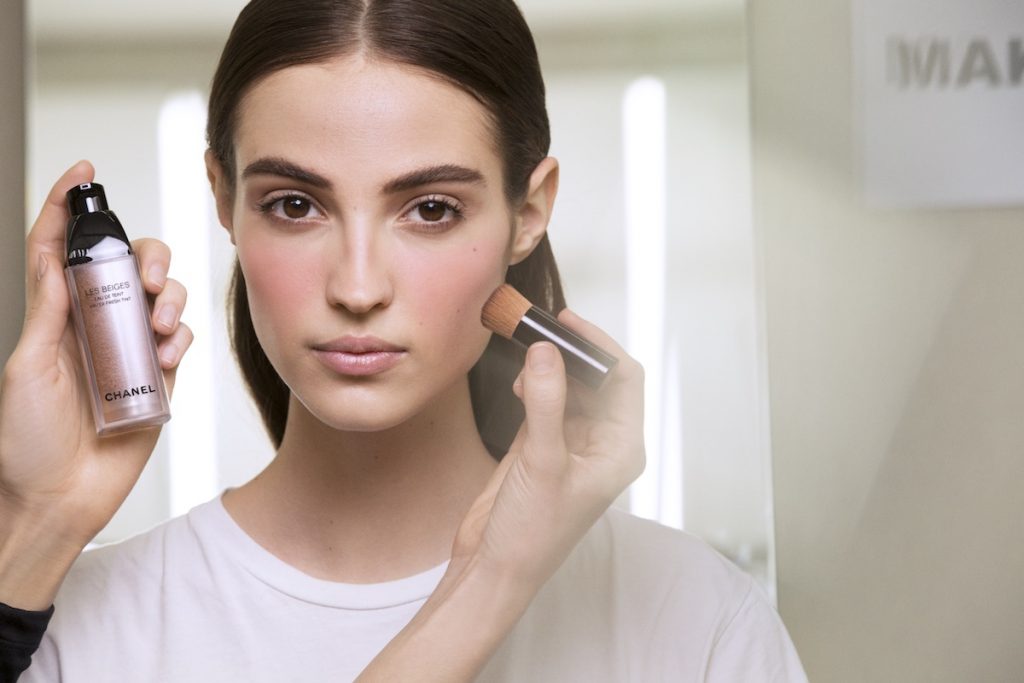 Photo credits courtesy of Benoît Peverelli | Tutti i diritti sono riservati
Backstage Défilé CHANEL Prêt-à-Porter Automne-Hiver 2019-20
Maquillage CHANEL – Lucia Pica © CHANEL 2019
2019-20 Fall-Winter CHANEL Ready-To-Wear Show Backstage
Makeup CHANEL – Lucia Pica © CHANEL 2019