The AQUALUX hotel, located in the town of Bardolino, features 125 eco-friendly rooms, as well as a number of pools where guests can enjoy the therapeutic properties of its thermal waters and dive into an experience of pure wellness.
The structure offers four inner and four external pools, which are all different in shape and size. The main pool communicates with one of the hydro inner pools, which is equipped with a running water path, hydro and air massage seats and a central area dedicated to swimming for relax. In addiction, an elevated pool with salt water is dedicated to wellness, while the Whirlpool pool with shaped seats is designed to pamper oneself in the water for maximum enjoyment. Last but not least, there is also a pool dedicated to kids.
AQUALUX is not just a relaxing destination for adults, but it is also a place where families can enjoy a lovely gateway. The hotel, indeed, is not designed only for couples, but it also great for families traveling with kids and newborns. All rooms are located on the first and second floor of the structure. The Comfort rooms are situated along the external border line of the entire hotel and overlook the surrounded residential area of the village; while the Aqua rooms are located along the internal border line of the entire hotel and all of them overlook the beautiful courtyard.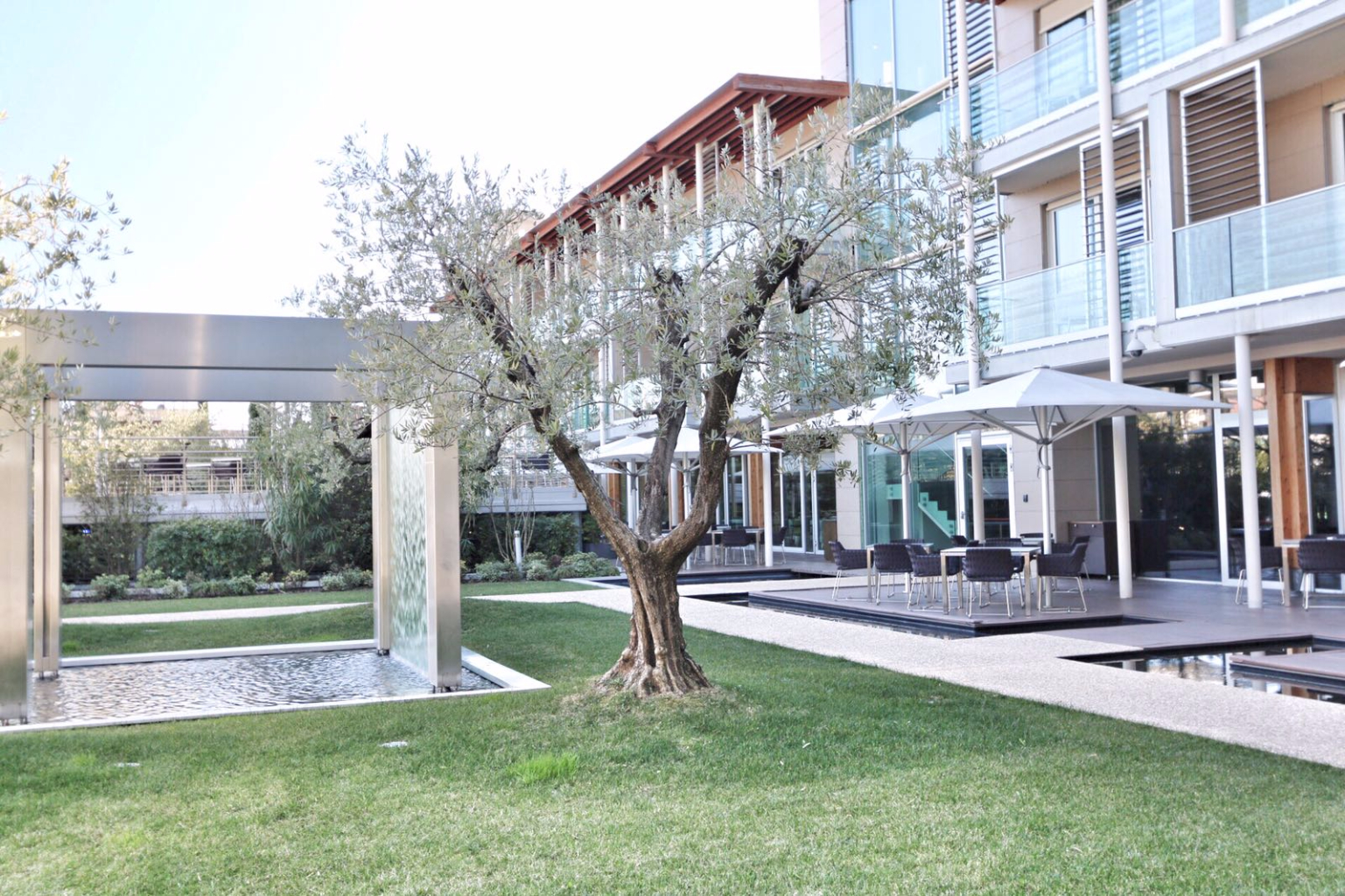 AQUALUX is a microcosm where guests can enjoy its great bars and restaurants Evo Bardolino, ItalianTaste and Sparkling Lounge.
The ItalianTaste restaurant is dedicated to the clientele that is hosted at the hotel and that wishes to have dinner at home in order to live the experience in full. It offers a real culinary trip through authentic flavors as well as soft and charming details that take you away with the imagination.
SparklingLounge is the ideal place to live and experience a new culture of drinking through the tasting of innovative cocktails which have been assembled with natural ingredients of the highest quality organically grown natural and distinctly matched to a particular type of alcohol. Particular also the combination of the different proposals beverage and delicious dishes with a small kitchen prêt à manger specially created by the Chef, favoring light food and snacks.
Last but not least, Evo Bardolino is the meeting place for the local and international clientele offering dishes with special focus of meats and products that are mostly organic. The light taste of delicious dishes is combined with the satisfaction of eating well and healthy. The Evo Bardolino outdoor terrace, surrounded by vivid vegetation and immersed in the park in the inner courtyard, allows clients to taste intriguing dishes during the summer months.
So how could we resist such a tempting gastronomic offering on a very special Saturday night? We decided to have our dinner at Evo Bartolino and enjoy some delicious dishes prepared by the Chef Simone Gottardello. Menu below:
Red shrimps tartare, burrata from Andria, raspberries, and Timut pepper
Croquette staffed with quinoa and tofu and Mung beans puree
Riseria Gazzani Vialone Nano Veronese rice with mallard ragu and black truffle caviar
Thick Matt Bio Pastificio Felicetti spaghetti with lobster and yellow tomatoes
Duck breast with cinnamon and apple puree, fried polenta and endive
Chocolate and caramel eclair with Halen Mon salt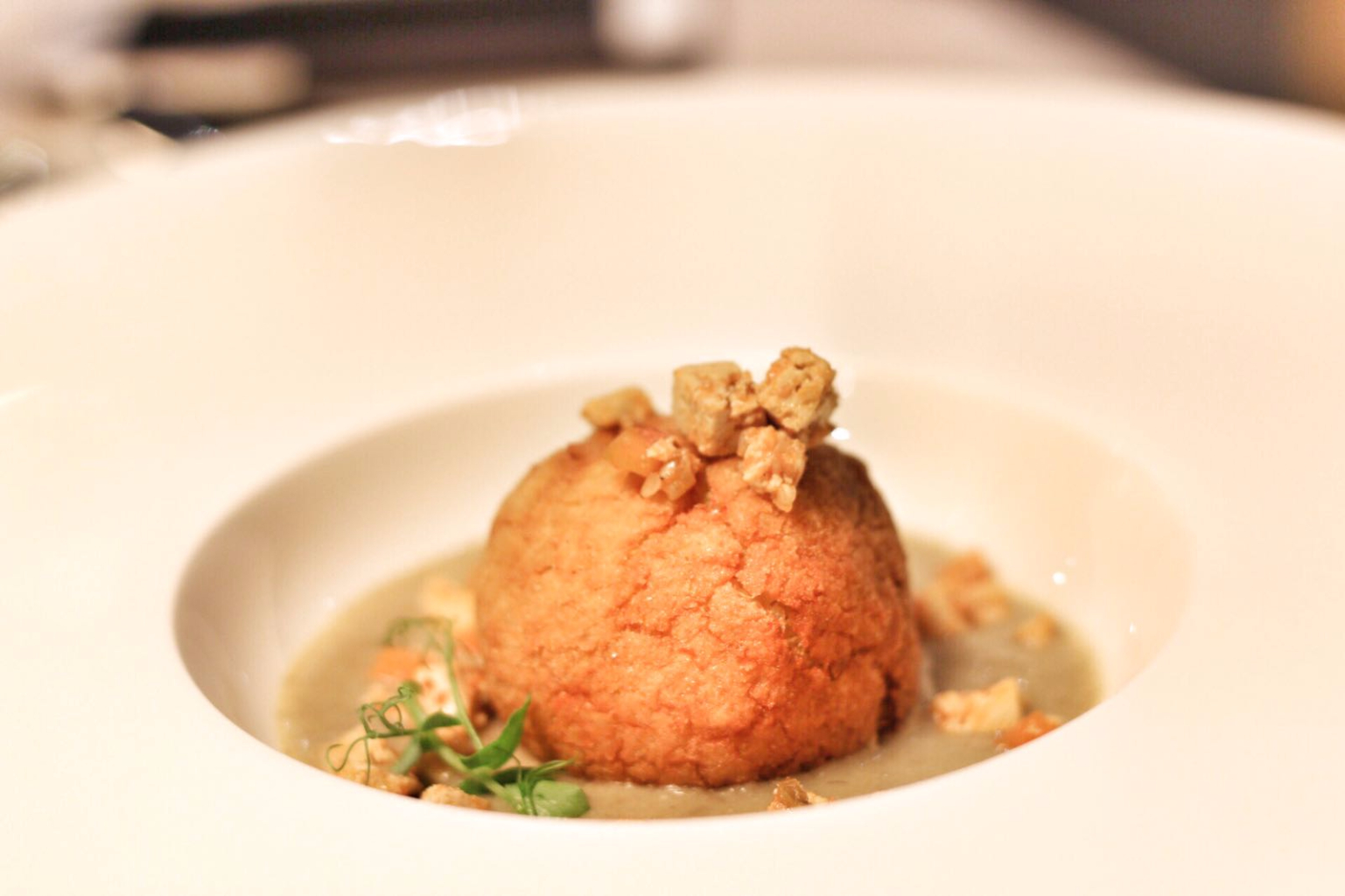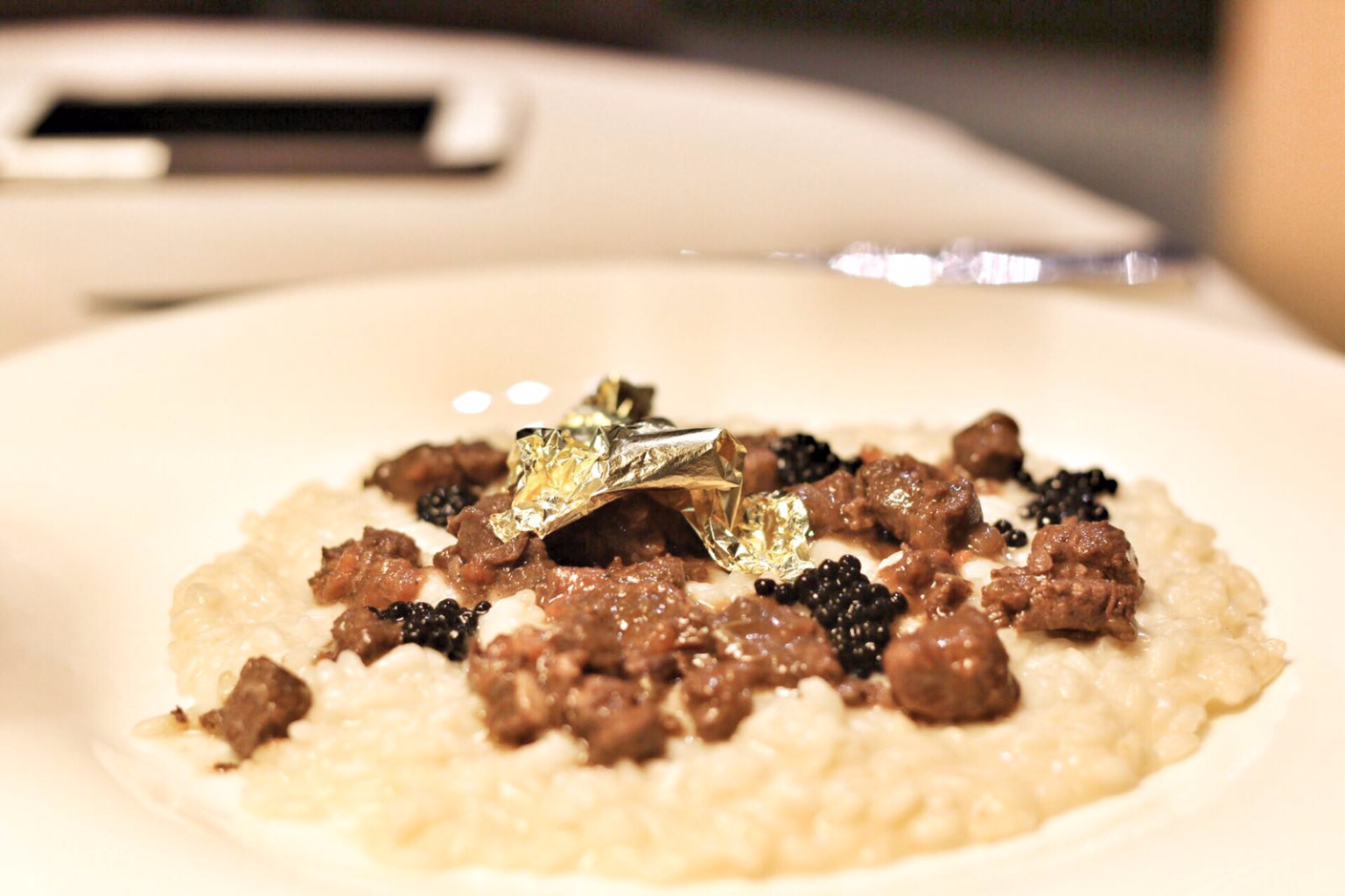 Spending the weekend at AQUALUX helped me regenerating my mind and body. The eight thermal pools along with all the other relaxing services offered by the structure, allow you to dive deeply into moments of happiness, relax, and carefreeness. We will definitely come back with the kids!
A new special travel companion took us all the way to this special place; I am talking about the new Ford Edge Vignale. This full size SUV is  stylish and exclusive thanks to its precious materials and its innovative technology. The Edge Vignale is by far a great car in terms of performance on the road and exclusivity. Definitely a car that everyone should drive at least once in their lifetime.