The Emirates Palace represents a real landmark of Abu Dhabi. Besides being a luxury hotel, this structure combines the most innovative modern technology with the highest levels of the Arab magnificence. During the day the golden color of the sand contrasts with the green of the surrounding gardens and with the silver of the hotel's fountains. During night time, instead, the Palace changes its skin, featuring artificial lights that change the whole scenario by creating a majestic rainbow-changing effect. The main palace stretches over a kilometer, while its gardens spread across 100 hectares.
 The Emirate Palace Hotel features 114 domes, where the main dome is 72.6 meters in high. Gold, nacre, and crystals decorate its interior. The palace counts on a collection of 1002 chandeliers – the largest one weights 2,5 tons. The Palace is adorned by two handmade wall tapestry that represent the Emirates Palace itself. Each tapestry weights one ton. A further mention goes to the "Gold to Go" machine. This device updates gold price to market value and it dispenses gold bars featuring the Emirates Palace; the perfect souvenir for rich tourists.
This is the perfect palace for your Arabian Nights, a place where you can lose the perception of space as you walk along the corridors that take you to the spa area and to the garden area. The countless number of palms scattered all over the place will follow you through your visit of the palace. Don't forget to visit the Emirates Palace; get lost among the lush of its gardens and take a look at the exhibition room that showcases different artworks.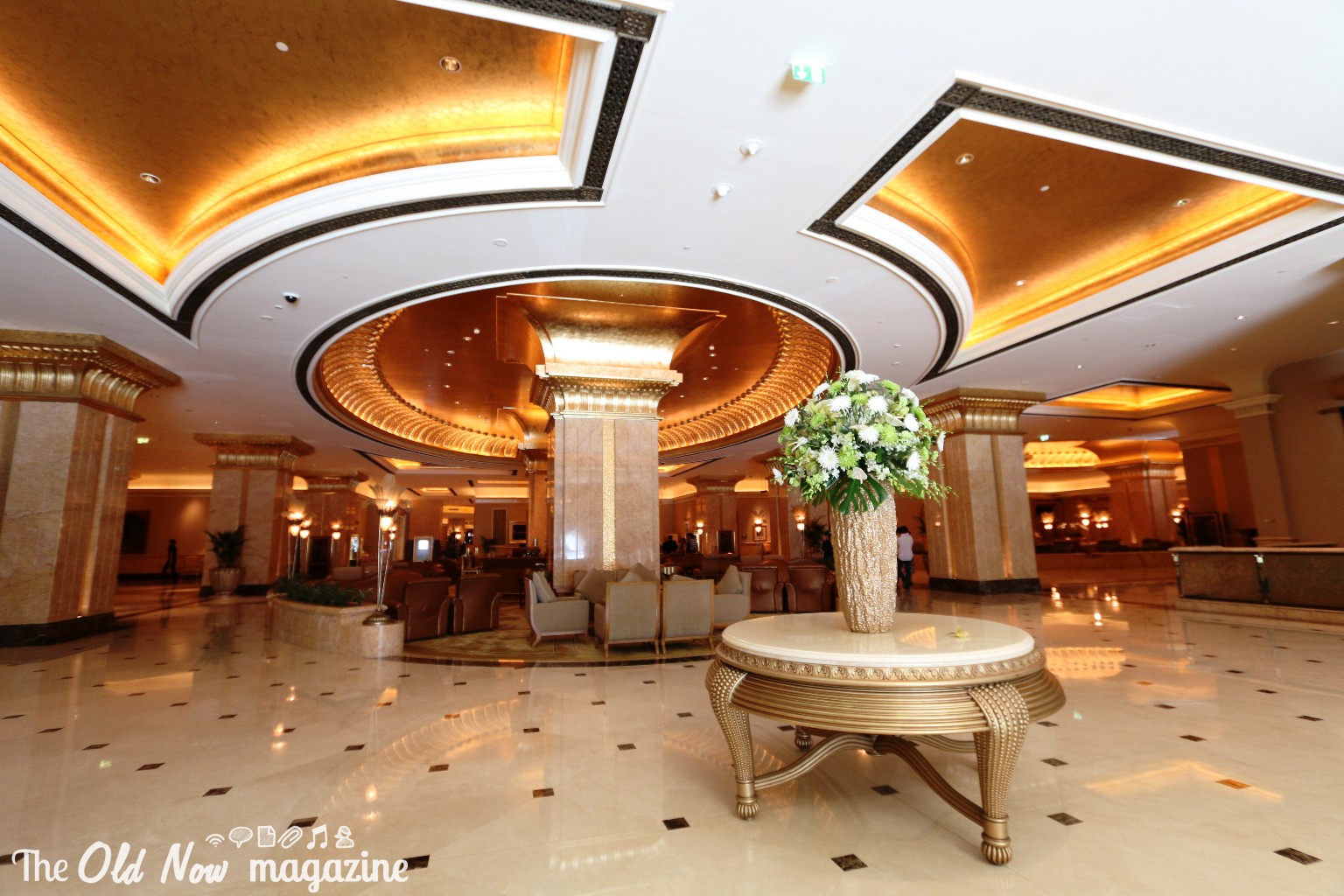 All images are property of Laura Renieri | Pictures taken with Canon Reflex EOS 70D using Canon lens EFS 15-85 mm and/or Canon EF-S 10-22mm | All rights deserved
Useful Info
W Corniche Rd
Abu Dhabi – United Arab Emirates
+971 2 690 9000