I rarely talk about hotels and restaurants, unless they caught my attention for some special reason. Since I have posted on social media that I would have spent a few days in Los Angeles along with Hamilton (do you read my articles here?!?*), many of you contacted me in order to ask me practical info about where to eat and sleep, so here I am sharing some tips!
Let me start from the accommodation; in order to make the most out of this international experience I have decided to sleep at theThe London West Hollywood, located at 1020, N. San Vincente Boulevard, West Hollywood – just half an hour away from Paramount Pictures Studios.
This hotel features an extremely elegant atmosphere, and here each client feels at home and looked after. Besides being one of the best hotels of the world, The London West Hollywood offers some unique peculiarity. Its terrace overlooking Los Angeles is simply breathtaking, especially at sunset and sunrise where the sky gets painted with warm colors and the view before you is just incredible.
The hotel restaurant is named after the celeb chef Gordon Ramsay; here it is possible to enjoy his unique cuisine. The Hampton Gardens are located on the third floor of the hotel; this place is full of white roses and it is the perfect location to host weddings and events all year long.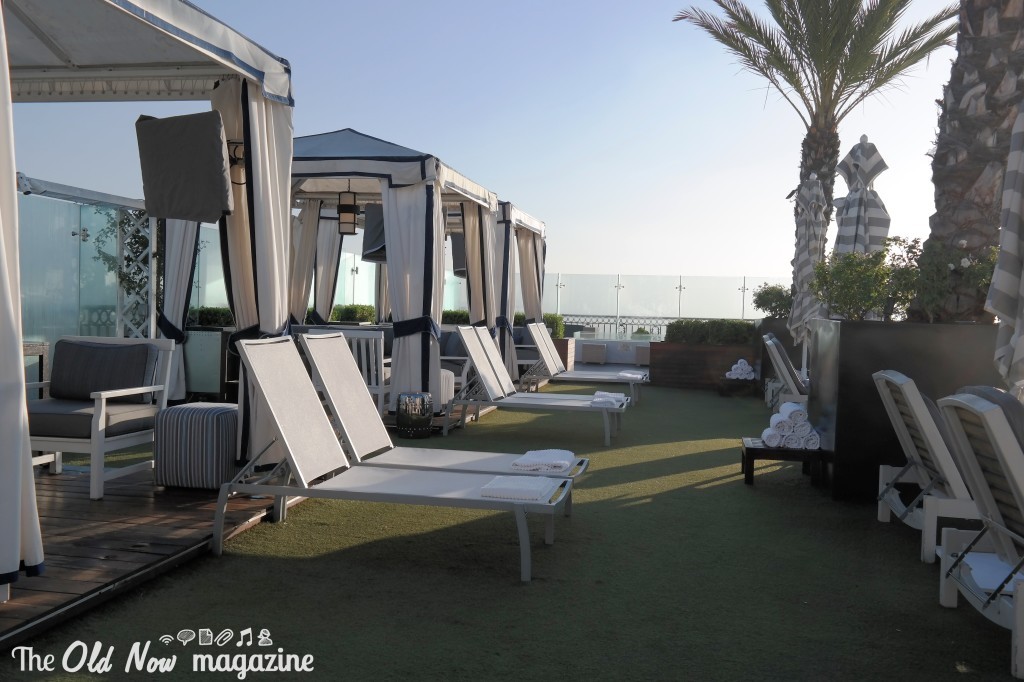 *This year I started a very special collaboration with Hamilton; every month I will be publishing an article on a new and innovative platform that I can't wait to share with you. It is called Time of Framess. Here you will find my articles along with the ones written by Fil&Fil from thethreef.com. And there is so much more! Hamilton has always built a strong connection with the movie industry, and now we are also part of this project! Here you will find special contents, events, and so much more! Follow us!