Colletti e camicie. Camicie e colletti. Praticamente per me è come andarci a nozze. Adoro quel senso di perfezione che il colletto della camicia ben stirato regala al look. Ho giocato un po' fra il vintage degli occhiali da sole, la sobrietà del cappotto che arriva da Zara Madrid e due capi appartenenti alla nuova collezione OVS Fashion for Young Generations che vede impegnati stilisti emergenti in una vera e propria capsule collection già disponibile presso gli OVS stores!
Collars and shirts. Shirts and collars. It's basically like receiving an invite to a wedding. I love that sense of perfection a well-ironed shirt's collar can give to the look. I played a little in between the vintage vibe of the sunglasses, the sobriety of the coat from Zara in Madrid and a couple of items from the new OVS Fashion for Young Generations collection, which sees many emerging designers in a capsule collection you can already find in all OVS stores!
Exceptional designer Tracey Wong created the shirt and pants you see in these pictures. Young, talented and newly graduated, she was chosen by OVS for this super interesting project! Her designs were defined as having the power to reflect a contemporary, young and playful aesthetic, both in details and in prints. Mission accomplished!
Stilista d'eccezione Tracey Wong, che ha ideato la camicia ed i pantaloni che vedete in queste immagini. Giovane, talentuosa e neo diplomata è stata scelta da OVS per questo progetto super interessante! I suoi capi sono stati pensati come una collezione che avesse il potere di riflettere un'estetica al tempo stesso giovane, giocosa e contemporanea, nei dettagli come nell'uso delle stampe. Obiettivo riuscitissimo!!
Laura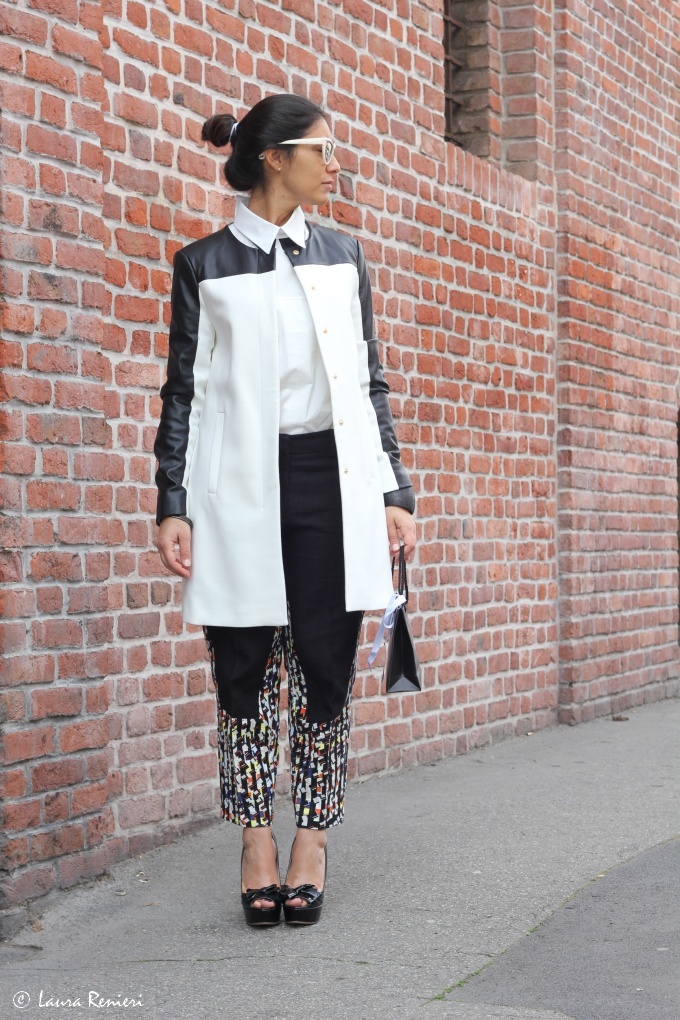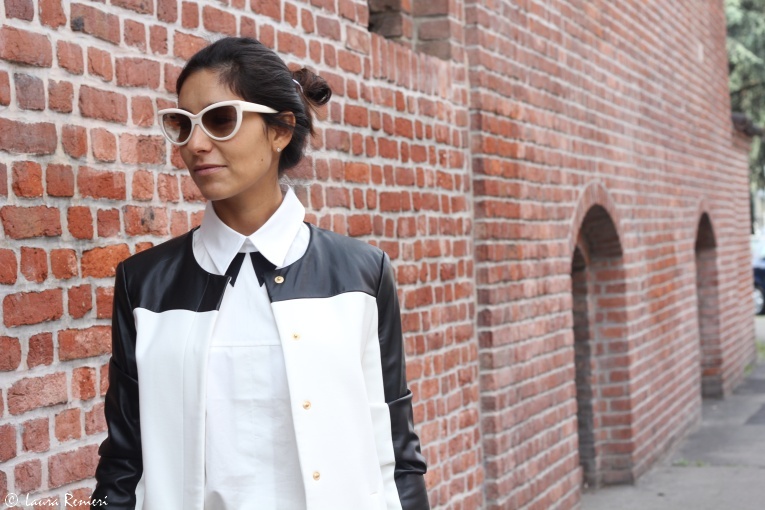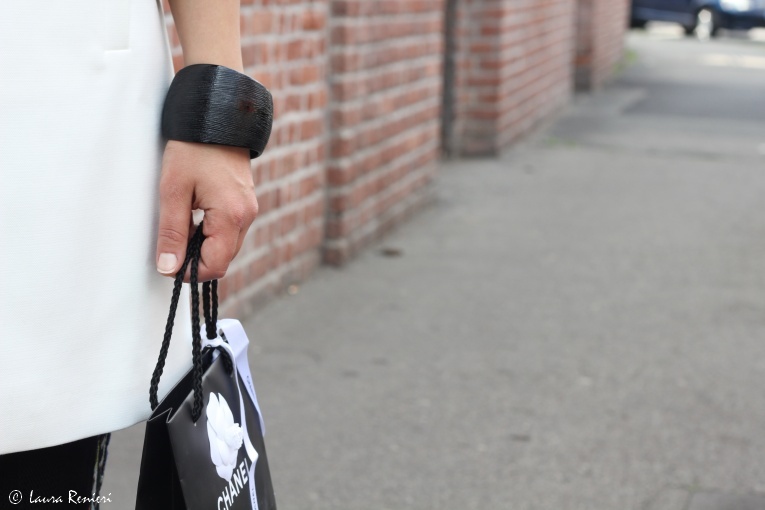 I was wearing
Pants OVS Fashion for Young Generations (available here)
Shirt OVS Fashion for Young Generations (available here)
Bracelet no brand
Bracelet Nomination
Bracelet Marc Jacobs
Bracelet Centimetro
Bag Chanel
Sunglasses Tom Ford vintage
Shoes Miu Miu
Overcoat Zara
Fotografie
 Traduzione
Giulia – www.giuliangolini.com
Hair & Make up
 Mascara L'Oreal collezione Cannes, Nail polish Chanel Rouge Noire
Hair made by Luciano Colombo, corso Magenta n. 66, Milano
Si ricorda, a titolo puramente informativo, che non è stato usato photoshop!! Grazie!