If one day my kids will ever ask me if heaven on earth really exists, I will know what to answer. But most of all, I will also have some photographic evidences of this place.
Heaven on earth is real, it's a place where you can walk barefoot and where you can enjoy your stay with the people you love. How do you get there? It only takes a couple of flights.
I will tell them about a place where nature prevails, although there are 48 private villas that will make you feel like you are the only inhabitant of this amazing place also known as the North Male Atoll.
I will tell them how their daddy and I have experienced some unforgettable moments while swimming with colorful fishes, admiring the coral reef, and playing with some incredibly white sand made of fragments of shells and coral reef.
I will tell them about the fruits you can eat there, which are characterized by flavors and colors that are completely different from anything they might have tried before.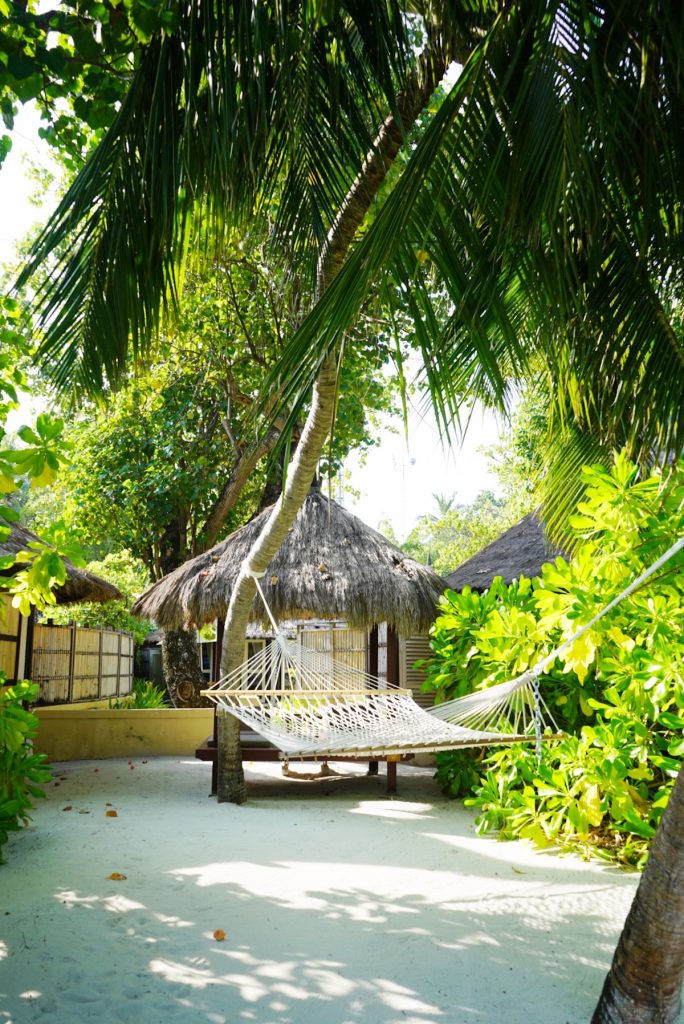 It is going to be an amazing story, because it won't be based only on my imagination, but it will be made of a number of memories that this incredible place has carved on my heart and mind.
It will be so beautiful to see them dreaming about this place, and I am sure that they will want to come here and check it out with their own eyes. And I will be more than happy to organize another trip to visit one of the most beautiful luxury islands of the Maldives. A place where every little detail has their own place and it is designed to make your traveling experience unforgettable.
It's not coincidence if the Banyan Tree Vabbinfaru is one of the most well organized facilities in the Maldives archipelago: besides being extremely clean and well integrated with its surrounding nature, it is characterized by some incredibly yummy food, fine details, a lovely staff ready to meet all your needs, and an incredible balance between ocean, earth, and sky that will leave you speechless.
Useful Information
Vabbinfaru Island, North Malé Atoll, Republic of Maldives
 +960 664 3843