A thousand flamingos for me | outfit
Uncertain weather. Off to sleep with a flood raging outside, only to wake up a faint sun. I throw on my new raincoat and go out. When I get at my destination the sun comes out, and at this point you just have to enjoy the day outdoors, no?
Mille fenicotteri per me
Tempo incerto. Vado a letto con il diluvio universale e mi sveglio con un flebile sole. Indosso il mio nuovo k-way ed esco. Arrivo a destinazione e spunta il sole. A questo punto non resta che godersi al giornata all'aria aperta. No?
I played with a new bag that I love, that you'll be seeing and hearing of much, much more, signed by Zanellato. Strictly weekend shoes, jeans and a thousand flamingos to keep me company, signed by the talented Alessandra. The perfect look for the weekend between a walk and some pictures!
Ho giocato con una borsa nuova che adoro, di cui sentirete parlare molto e molto ancora, firmata Zanellato . Scarpe rigorosamente da weekend, jeans e mille fenicotteri a tenermi compagnia, firmati dalla talentuosa Alessandra. Il look perfetto per il fine settimana fra una passeggiata e qualche fotografia!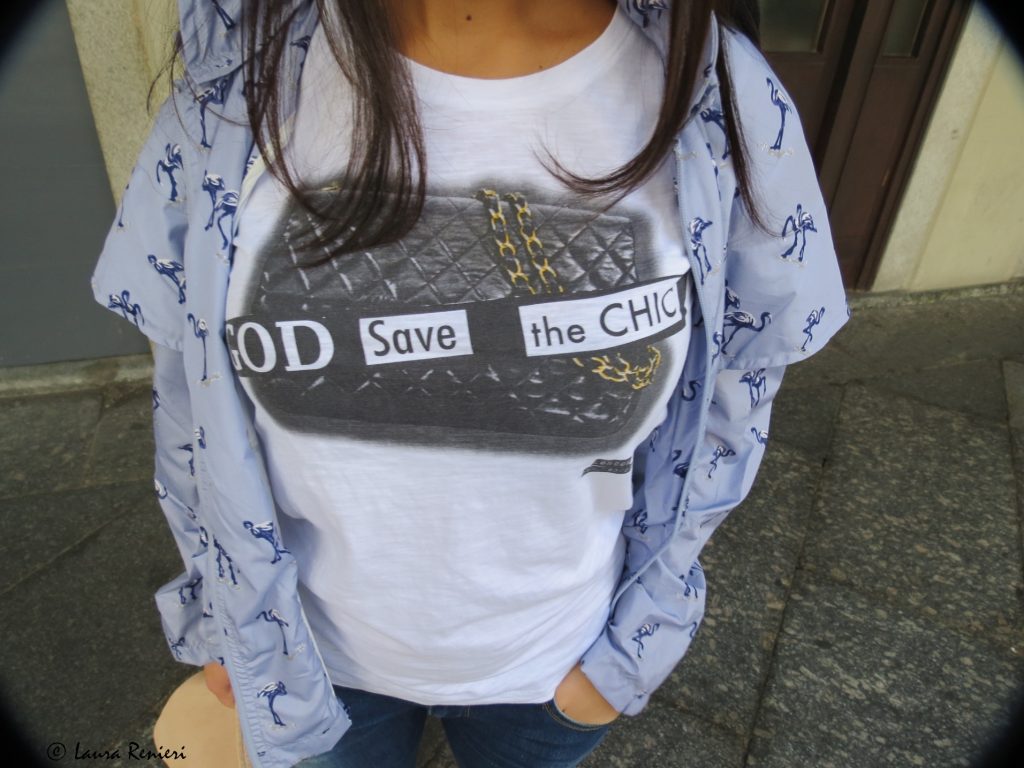 I was wearing
Jeans Berska
Scarpe no brand
Maglia London inc 83/25
Borsa Postina by Zanellato
Kway Uniqueness Pinko
Bracciale Fendi
Orologio Casio
Maglione Paolo Pecora (visibile solo in una fotografia)
Make up
 Mascara L'Oreal collezione Cannes – Lipstick Eight hour Cream Lip SPF 15 Elizabeth Arden
*Traduzione gentilmente offerta da Giulia: apprezzate il suo inglese che vi ha risparmiato la traduzione automatica di Google!! Si ricorda, a titolo informativo, che non è stato usato photoshop .. quindi abbiate pietà!! Grazie!