During the lockdown our kids have experienced a completely different reality; on the one hand they spent their time at home with mom and dad, but on the other they missed all their personal routines that made them happy, like playing at the park or spending time with their friends.
For this reason Alessandro and I wanted to take our girls on a new adventure as soon as we could. We wanted to explore our beautiful Italy, make new friendships, and spend as much time as possible enjoying the atmosphere of our beautiful Mediterranean bush. And the best place where to live this family dream is the comfort of an all inclusive masseria in Salento, a land where time seems to be suspended.
We found a real paradise made of flowers, wild aromatic herbs, and the sound of the cicadas. The blue of the sky melts with the green of the olive trees along the coastline. We stayed at the Relais Masseria Le Cesine, located by the WWF "Le Cesine" protected area, right in the heart of the Salentinian countryside, halfway between Otranto and Lecce.
Although our expectations where very high, we must say that Relais Masseria Le Cesine CDSHotels surprised us even more than we thought. Nature here is simply majestic thanks to its olive trees, its slow rhythms and its magic breeze. However, nature is not the only main feature of this place.
Le Cesine belongs to the CDS Hotels group, which owns a series of hotels and villages located across Puglia and Sardinia. It's not only about their incredible structures, but also about the ability to perfectly combine tradition with innovation, between natural reserves and the Mediterranean bush, sandy beaches and their entertainment activities, sport and so many other services offered by the structure to its guests.
Le Cesine is the perfect family-friendly structure where to spend your next Apulian holidays. Kids here have endless opportunities to have fun and spend time with other kids and Nello, the funny Seagull who immediately stole the heart of our little girls.
Entertainment activities for children are always active and run from morning to late evening with baby dance, sports, swimming pool, snacks and theme parties. Kids here can enjoy all the freedom they need to play away!
And while the kids are having lots of fun, parents can relax, read a book by the pool, enjoy the Spa while trying to find again that calm state of mind that somehow faded away during the lockdown days.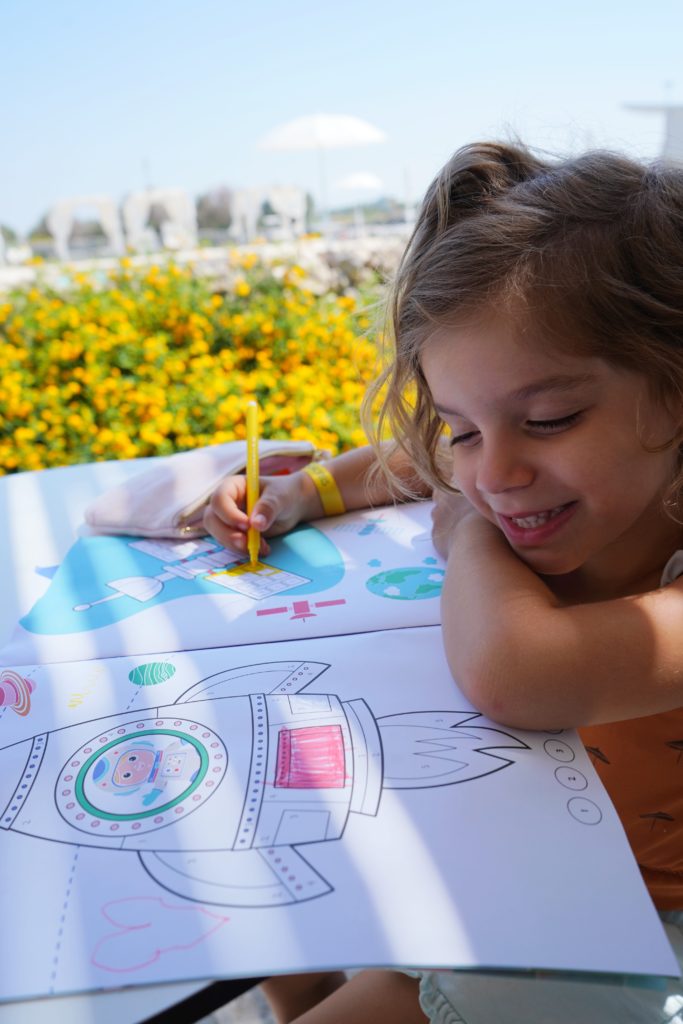 Our holiday has been simply incredible! We spent seven days enjoying the beach, the pool and having so much fun! One thing is sure: we can't wait to be back to experience again the unique atmosphere of this magical relais.