I just came back from a beautiful blog trip. I have spent six days discovering the Veneto region; a region that doesn't focus its attention only on Venezia, but also on the Piave river – even Hemingway was in love with this river. Its history is tough considering that it has been the background of a number of battles during the Great War. Nowadays it keeps an endless sense of peace and a great and lush nature. Green paths, wine and food, spiritualism, and literary influences; all these elements have shaped my journey.
Let's start with the wine; when you are in this region you can't help but celebrate Bacchus. If you live in Veneto and you don't drink then your life won't be that easy. Wherever you go you are greeted with a glass of white wine. Make sure not to miss Zenson di Piave, located in the Treviso area; here Barbaran managed to bring back to life the rabosina – a specific type of grape that used to be extinct.
This white wine is simply excellent and I highly suggest you to give it a go. If you are looking for a nice spot for a quick break in the area go to Cantina Roma – located at San Paolo di Piave – this place is really charming.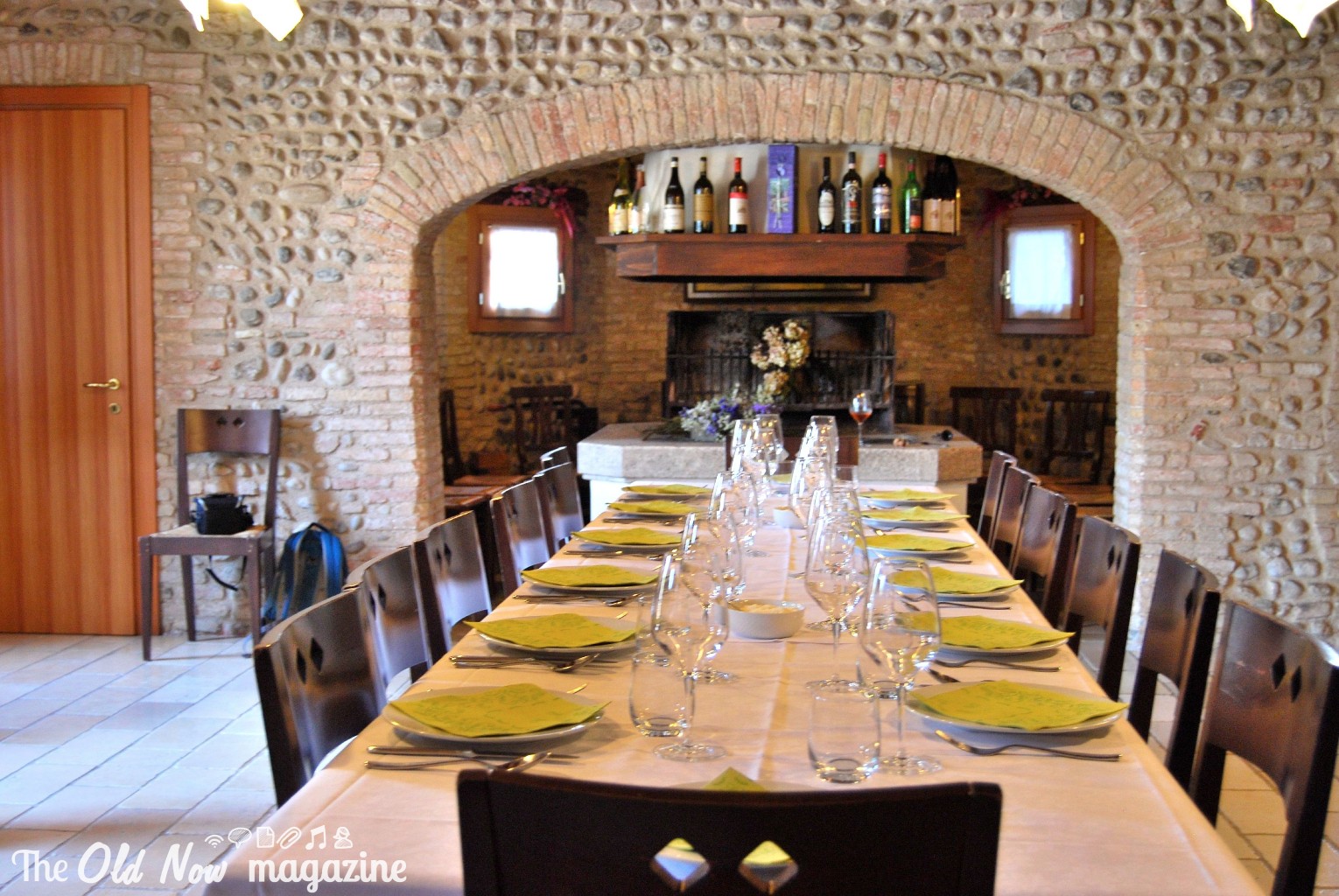 There is an area that reveals the sacredness of wine more than others: the piece of land between Conegliano and Valdobbiadene. Here you have the opportunity to meet the Cavalieri del Prosecco (the Knights of Prosecco), who are the members of the Confraternita di Valdobbiadene founded in 1946.
The aim of the association is to promote the knowledge and the appreciation of the local wine productions, as well as to keep old traditions alive, and to strengthen and build new relationships among the companies that operate in the territory. Today it counts on 130 members between winemakers and local entrepreneurs. Together they are promoting the creation of a special label: the V di Valdobbiadene that certifies the quality of local wine.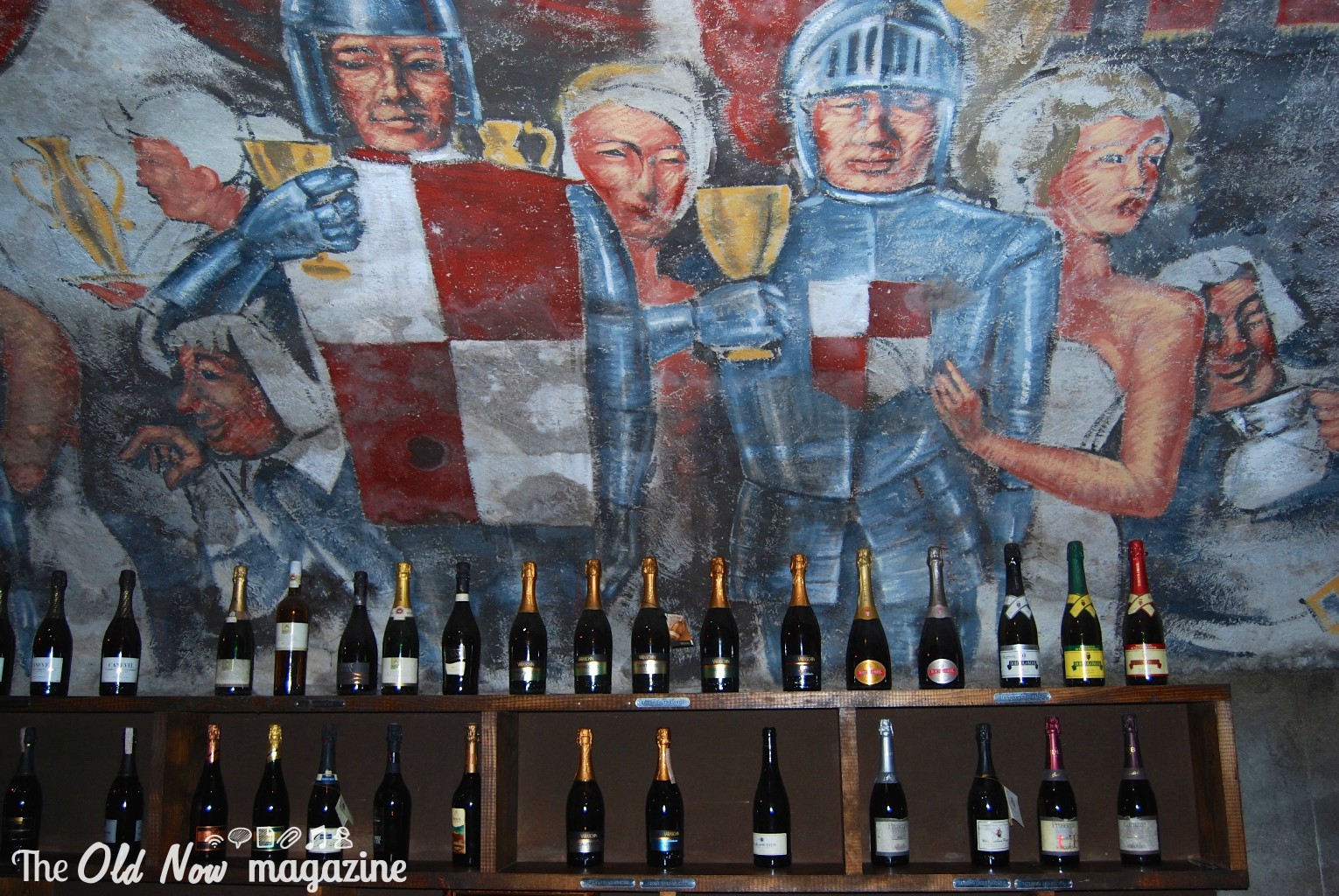 If you love nature, you will be happy to know that the Piave river offers a number of trekking paths that go from Jesolo to Belluno. You will be surprised by the sense of calm dominating the area. Legambiente paid a tribute to Passo Barca a Sernaglie celebrating the battles of the past; here there is an open air theater and a wonderful path where to find dozens of different animals, old legends, and the history regarding this enchanting area.
The Fontane Bianche path (white fountains) is an interesting path if you are trekking with your kids.
The Laguna Lio Maggiore oasis offers a completely different habitat and atmosphere that is just as charming and fascinating. I had the chance to visit this area at sunset. If you are looking for a place to stay I suggest you to take a look at La Barena.
Along with my blog tour colleagues, we headed all the way to the Mis Lake – located in the Bellunesi Dolomites National Park – where we found green, and crystal waters. Cadini del Brenton is located just thirty minutes away; as you trek along this path you will find natural waterfalls and pools. You can continue on the opposite side of the river, where you will find an old tunnel that leads you towards one of the most spectacular natural wanders I have ever seen in my whole life: the Soffia waterfalls. Here you will be greeted by a stunning natural pool. In order to end your itinerary, I suggest you to explore the canyon located along the Brent de L'art.
If you are looking for a more cultural experience, then you have plenty of options. However, there is a place that deserves to be visited more than others: the Santa Bona Abbey. I fell in love with this place at first sight. If you wish to visit the abbey, then you need to get in touch with the municipality of Vidor in order to have updated information regarding its visiting days and hours. This place was built in 1107; the abbey houses the Christian saint Bona's artifacts, brought back from Palestine by Giovanni Gravone di Vidor after the first crusade. Thanks to its strategic position, the structure became a sacred pilgrimage spot, as well as an important cultural and economic site. Unfortunately this place has been heavily bombed during the First World War.
Hemingway hasn't been the only writer who fell in love with the Piave river. Indeed, also Goffredo Parise and Dino Buzzati lived in the area. Visiting their houses is definitely worth the effort; the first one is located within the province of Treviso, while the second one is located in Belluno.
If you wish to have a break around the Treviso area, I suggest you to explore Portobuffolè; a real Italian jewel (at the moment it counts only on 50 residents). It is one of the smallest villages of the whole country.
If you are looking for a more spiritual experience, then you should visit the San Giorgio church- located in San Paolo di Piave. It is an extraordinary building with medieval frescos. The S.Giovanni Battista in Tempio church is located just ten minutes away by car. Back in the past this place was the house of the Templars, and then it became property of the Knights of Malta. Here you will find many legends connected to this place and to the Knights.
Our cultural itinerary continues along the path of famous writers of the area. Let's walk around Belluno and let's take a look at Dino Buzzati's villa: its garden represents an oasis of beauty and peace.
You can discover more about his works by spending the night in the B&B located just next to his house: the structure belongs to Dino Buzzati's family.
If you are making your way towards Belluno you should stop by Mel – a lovely town in the area. Officially recognized by Touring Club Italiano, this place hosts one of the most important necropolis of the North of Italy, as well as an archeological museum, a castle, and the perfect square where to enjoy a cup of tea.
As you arrive to Belluno you will realize that the city is developed on a promontory. The city is characterized by a mix of different styles. Here you will find a number of fountains, colonnades, and squares. I suggest you to stop at the Hotel Astor for lunch.
Here come some useful addresses if you are looking for a unique food and wine experience in the area. You can't miss the Bon Tajer in order to enjoy a delicious dinner in a unique location. The place is filled with more than tree hundreds cutting boards hanging on the wall. Here you will find traditional recipes capable of satisfying also the most needy customers.
If you are in Cortellazzo – located within the Jesolo area – you can't miss some tasty fish from I Pescatori restaurant.
If you are looking for something different, you can't miss Locanda alla Stazione, a restaurant located at Ponte nelle Alpi. Delicious mushrooms polenta, and a wide selection of salami. Save some room for the yogurt cake. The atmosphere from the 1930s turns this place into a unique spot.
Where to sleep: here come some suggestions according to your budget. If you are looking for a four-stars experience, then take a look at Al Ronchetto (Salgareda), and at the Hotel Villa Carpenada – the perfect location to celebrate a special occasion.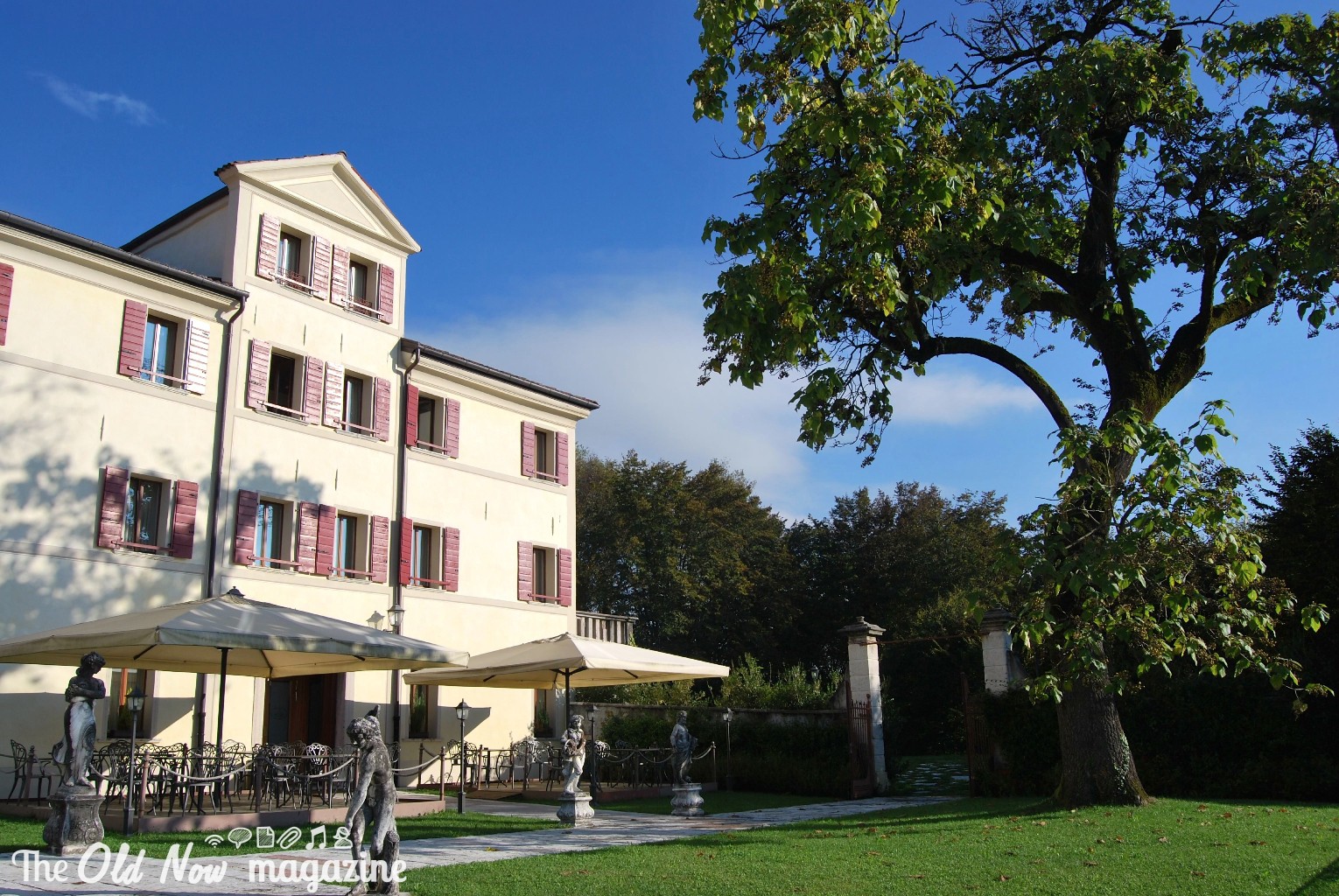 Bus de L'och is a lovely and cozy bed & breakfast that features only two rooms. Don't forget the Agriturismo La  Barena that will seduce you with the view of a unique sunset and sunrise.
A special thanks goes to NextItalia for offering me the opportunity to experience my PiaveLive blog trip.