Venice is by far a magical place, and we all know that. However, sometimes one may forget that it offers an extraordinary food scene, too. Between a stroll around its alleys, a gondola ride and a glimpse on the lagoon, it is possible to enjoy some innovative and delicious local recipes.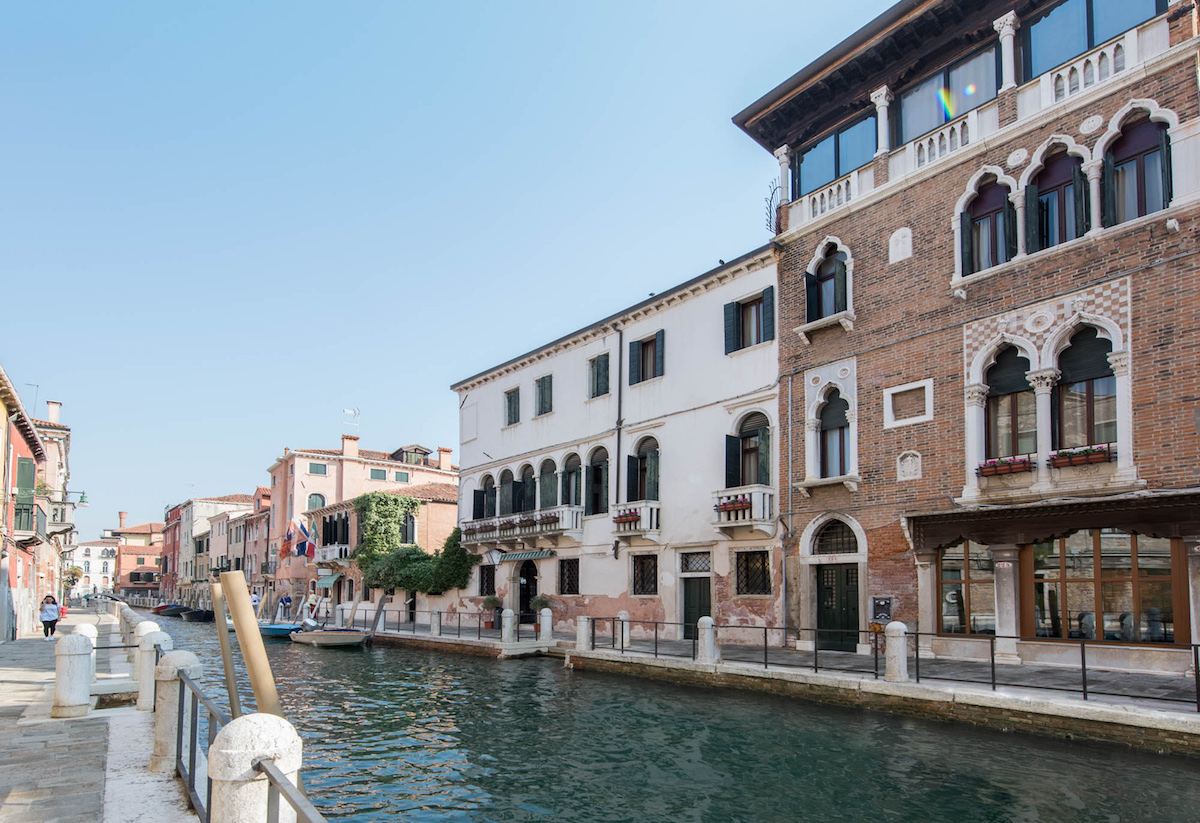 Today I want to take you to a very special bistrò restaurant; the Bistrò da Cici, which is located within the hotel Salute Palace – via Dorsoduro n.223, Venice. The chef has Venetian origins but lives near Treviso; he belongs to the a new generation of chefs, a generation that managed to turn their job into a lifestyle.
Stefano Bison started his career at some of the most exclusive European restaurants and hotels; between 2004 and 2008 he has been working at The Ritz Hotel in London, the Badrutt's Palace Hotel in St. Moriz, the La Siriola Restaurant – 1 Michelin star awarded – and the Villa d'Este restaurant in Cernobbio.
In 2009 Stefano decided to move back to Veneto to work in a number of restaurants near Venice, including the Alcova Restaurant located inside the Hotel Ca' Sagredo in Venice. Bison today works at Bistrò da Cici, a special place where he managed to shape and develop his own cuisine, which underlines the use of exceptional raw and seasonal materials combined with a great care for details.
He distinguishes himself thanks to a incredible sense of professionalism that he managed to acquire with his career, while he had the chance to get in touch with people from all over the world. According to him, team work is one of the secret for achieving success.
Since the Sixties, the famous Bistrò da Cicci has been a landmark within the cultural scene of Venice. The local culinary tradition is still alive thanks to the creations of chef Stefano Bison, who managed to merge new and innovative flavours with local traditions.
The menu changes according to the passing of the seasons, enhancing Italian local excellences in order to offer to his guests an unforgettable culinary experience.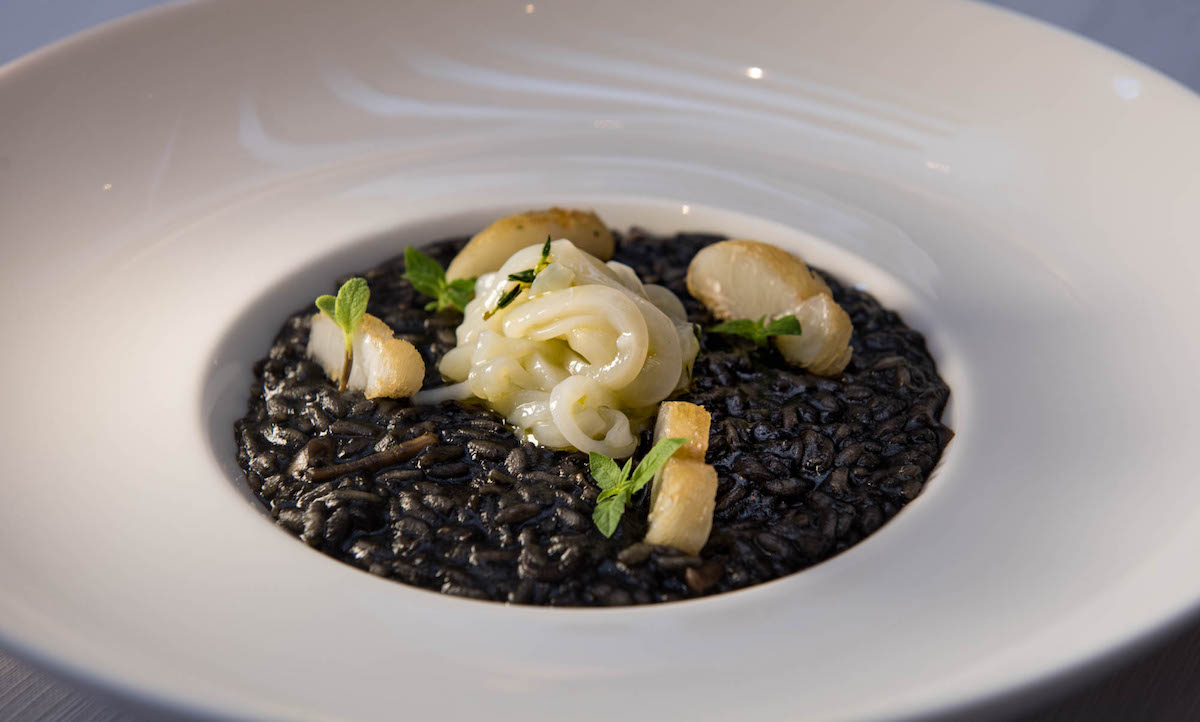 His cuisine and techniques managed to call my attention, therefore I decided to ask the chef a few questions:
1.  How is it possible to merge Venetian culinary traditions with innovation, while keeping alive the flavours of such an historical place and combining them with your personal culinary approach?
I think that tradition is key. Our mothers and grandmothers used to cook traditional and seasonal dishes, and I am trying to do the same. I start from tradition and seasonality using fresh and excellent raw materials, and I combine them with the cooking techniques that I have learned during my career. This is how I manage to combine tradition with innovation; by using fresh and high quality ingredients without changing their flavours, but rather enhancing them by using modern cooking techniques and tools.
2.  Which dish best represents your history and experience and why?
I don't have a specific dish that represents me. However, I can say that I do love fish. Being a Venetian I really appreciate lagoon fish. I love strolling around the stalls of  Campo Santa Margherita's food market to check the caught of the day. Then I go to the vegetables and fruit shop and I check what they have, If I find something seasonal and fresh that we don't have at the restaurant, I buy it straight away!
3. Which are the unmissable ingredients of a Venetian menu and why?
Fresh local fish! I don't think that there is a specific ingredient, however we do eat lots of local fish. From moeche to garusoli, canestrelli, cappelunghe, (all traditional and local seafood from the Venetian lagoon) necked clams, mullets…just to name a few! We have such a great variety and there is no point in cooking only sea basses! We want to enhance local and seasonal ingredients, this is our goal!
4. According to you, what is the main peculiarity of Venice that we could find in your dishes?
I think that the main characteristic of Venice is its variety. Venice is by far one of the most visited Italian cities and it has a very important history. Its buildings have lots of influences, attracting thousand of tourists from all over the world. Our workers come from different countries, too. Around the Rialto area it is possible to find almost everything, from spices to many other ingredients, in order to meet the needs of everyone. Venice has played a key role in the trading scene since the time of the Maritime Republics. I think that my dishes are characterised by their variety. I change the menu very often, and I always shape alternative offers using spices and ingredients coming from all over the world.
5. Which question did you want me to ask you and what would have been your answer?
What do you think about your present and how do you see yourself in the future? I arrived here at Cici Bistrò and we have started a beautiful project. We want this place to be a local landmark again, just like it was in the 70s and 80s.
Our aim is to be a real restaurant, with real food and real flavours.
In the last few years Venice became way too touristic and restaurants are taking advantage of this situation by increasing their price and decreasing the quality of their food.
I want to offer quality at competitive prices; it doesn't mean that I am giving my experience away, but I am not overpricing it either. I work only with fresh and high quality ingredients. The restaurant believes in me and I am happy for it. My team helps me a lot and they are really great and full of passion. I imagine my future here, because we are still evolving. Next year we will open a new restaurant in Venice and maybe it won't be the only one…