Within the beautiful and enchanting frame of The Gritti Palace, food is celebrated with extreme care and attention. The palace indeed features a number of areas where guests have the possibility to enjoy a yummy lunch or some great snack, such as The Gritti Terrace – open everyday from 12 pm until 6 pm, from April until October – and the Bar Longhi with its Riva Lounge – open everyday from 6pm until 1am – as well as the unique and special Club del Doge restaurant and the Gritti Epicurean Cooking School.
The Gritti Epicurean School has been an important landmark of the Gritti Palace Hotel since 1975. This school is both appreciated nationally and internationally. After a series of meticulous restoration works, it opened its doors again to the public, confirming once again to be a special place where to eat, taste, and learn how to celebrate the traditional flavours of the lagoon, offering to its visitors a unique culinary experience.
The Executive chef Daniele Turco welcomes the customers of the Epicurean Cooking School sharing his knowledge about exceptional Venetian recipes as well as seasonal ingredients, unique gastronomic flavours and creations.
It represents an authentic culinary journey in Venice with live classes, visits to the local market, thematic courses and the use of exquisite ingredients.
The school organises also thematic events to celebrate the Venetian festivity calendar with a menu selection that represents the culinary history of the lagoon.
The Epicurean cooking school offers a number of options, including some special packages just for the guests staying at the Gritti Palace Hotel, as well as private cooking class where Chef Daniele Turco takes his guests through a journey across Italian traditions, sharing secrets and explaining how to prepare a delicious 3-course-lunch menu with seasonal and local ingredients.
The Club del Doge restaurant, located on the Canal Grande celebrates the excellence of the Venetian culinary traditions as well as the new epicurean creations.
The gastronomic treats prepared by the Executive Chef Daniele Turco are prepared through a series of fast cooking techniques in order to keep the color and the taste of fresh and seasonal ingredients intact, with a limited use of fats of animal origins. These simple principles allow him to combine together few ingredients with a series of unique and unconventional sauces, offering the opportunity to choose whether to combine different flavours or not.
I had the honour to taste the cuisine of the Club del Doge restaurant and I think that the very best way to finish this article is to show you the dishes that I had the opportunity to taste. A perfect mix of tradition and innovation, local flavours, and high quality raw ingredients.
Cicchetti Veneziani
Lagoon shrimps, celery and Cubebe pepper
Gratinee queen scallop with black lentils
Creamy codfish and  and white polenta
Sardines in saòr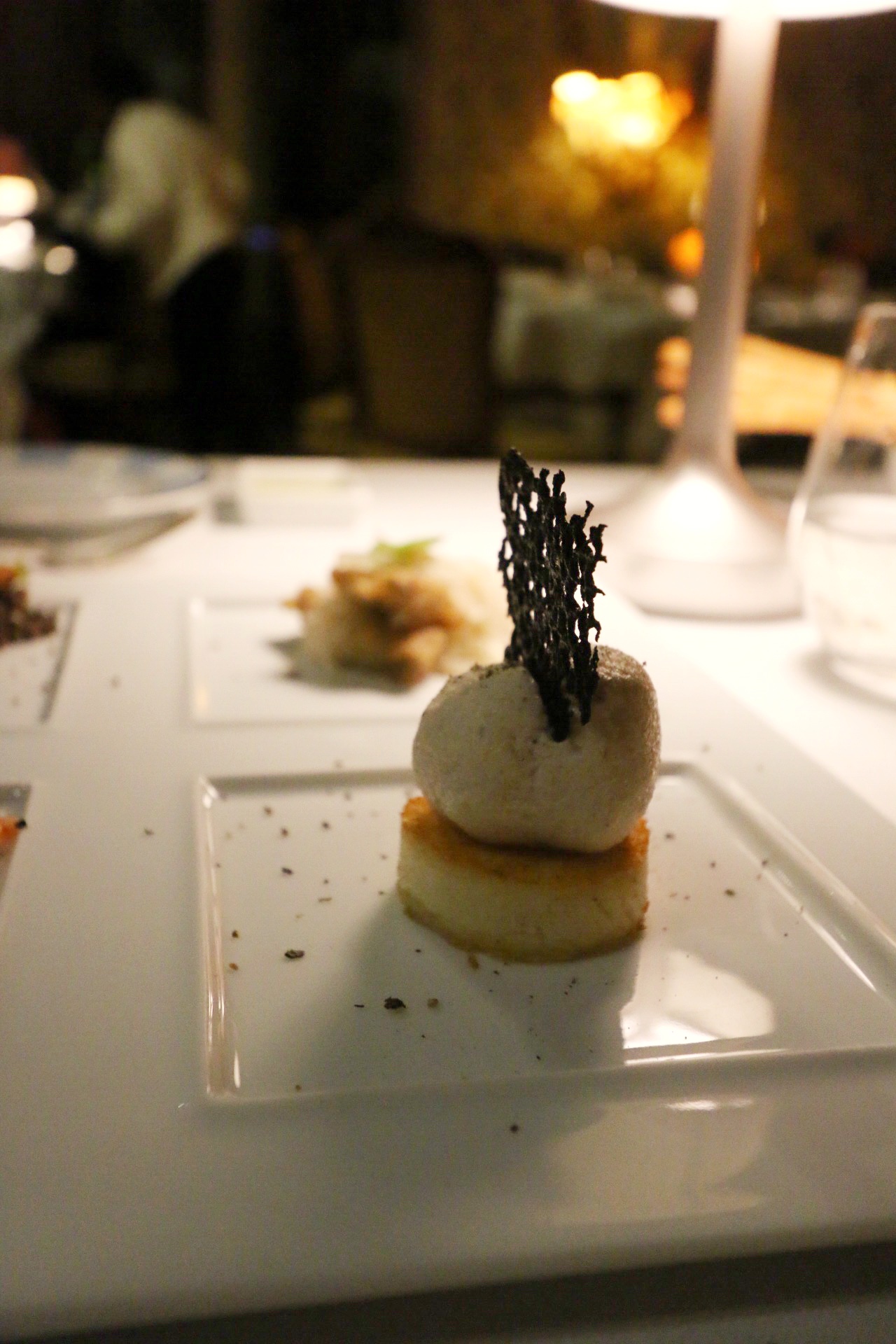 Cold langoustine tartare with grapefruit and cold sea urchins zabaglione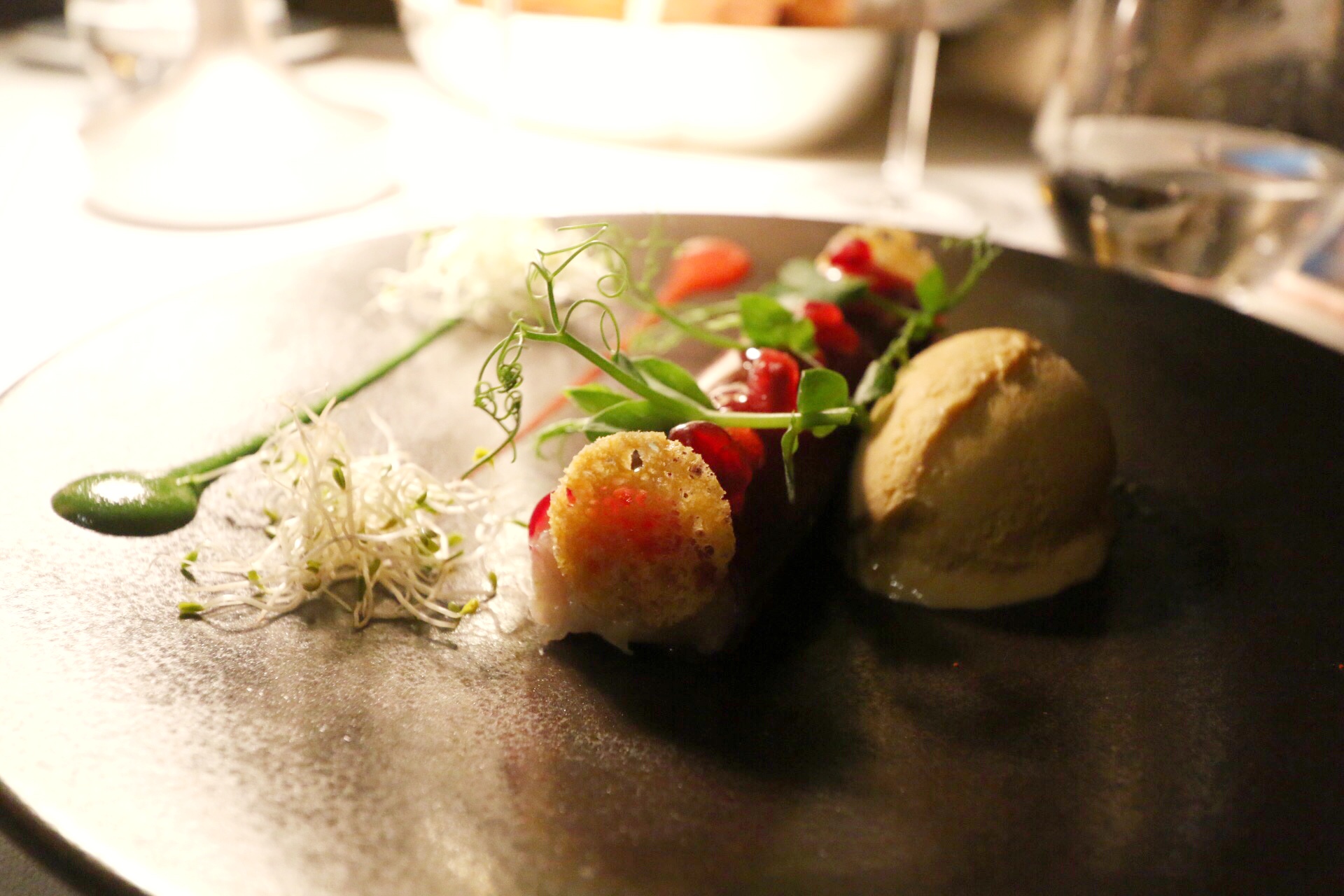 Risotto with Hemingway style langoustine
Lamb and paprika with stewed carrots
Bianco latte (organic almond milk) with walnuts and raspberries crumble