Unfortunately my amazing experience in Malta is almost over. And I could not end this tour featuring islands, beaches, sightseeing, and breathtaking landscapes without talking about food. So here come a few tips about where to eat in Malta and its surroundings. First of all, if you feel like having a real Maltese experience you should try some Cisk and Pastizz, that is to say a glass of traditional beer and some pastry filled with warm ricotta or mushy peas. However, there is so much more to discover; during my journey in Malta I had the opportunity to try some local food and I must say that some restaurants are really worth a mention. Here they come!Ahimè siamo al termine della mia meravigliosa vacanza a Malta. E non potevo certo concludere questo tour per isola, spiaggia, attrazioni turistiche, paesaggi mozzafiato e tanto ancora, senza parlare di cibo. Eccomi qui quindi con un po' di indicazioni su dove e cosa mangiare a Malta e dintorni. Prima di tutto se volete davvero calarvi nel mood maltese dovete provare l'accoppiata fra Cisk e Pastizzo, ovvero la birra locale e l'apetizer ufficiale dell'isola, che consiste in una pasta sfoglia ripiena di ricotta calda o purè di piselli! Ma i gusti locali non si fermano di certo qui! Durante la mia vacanza ho avuto modo di gustare la cucina Maltese in alcuni ristoranti che valgono la menzione, quindi partiamo subito!
(Brasseria) – 22, Old Bakery Street, La Valletta, +356.21239686
This restaurant, located a few meters away from Valletta's main street, features a convivial, cozy, and warm atmosphere.
It offers excellent lunch and dinner menus, mixing tradition and innovation through ingredients. The menu offers meat and fish as well as a number of fresh dishes of the day. Clients are greeted with a delicious appetizer dish made of warm grilled bread and local delicacies, as well as a locally produced oil jam with local sun dried tomatoes followed by some tarts with eggs, salad, and jam. Now clients are ready to move to the next level. My Guzè experience started with a mix of mussels and clams, octopus salad, and spaghetti prawns & mussels (pasta here is delicious, and most of the time it is handmade!). I have ordered a fillet of angus beef served with truffle and cheese as main course. The restaurant offers also a very interesting wine list.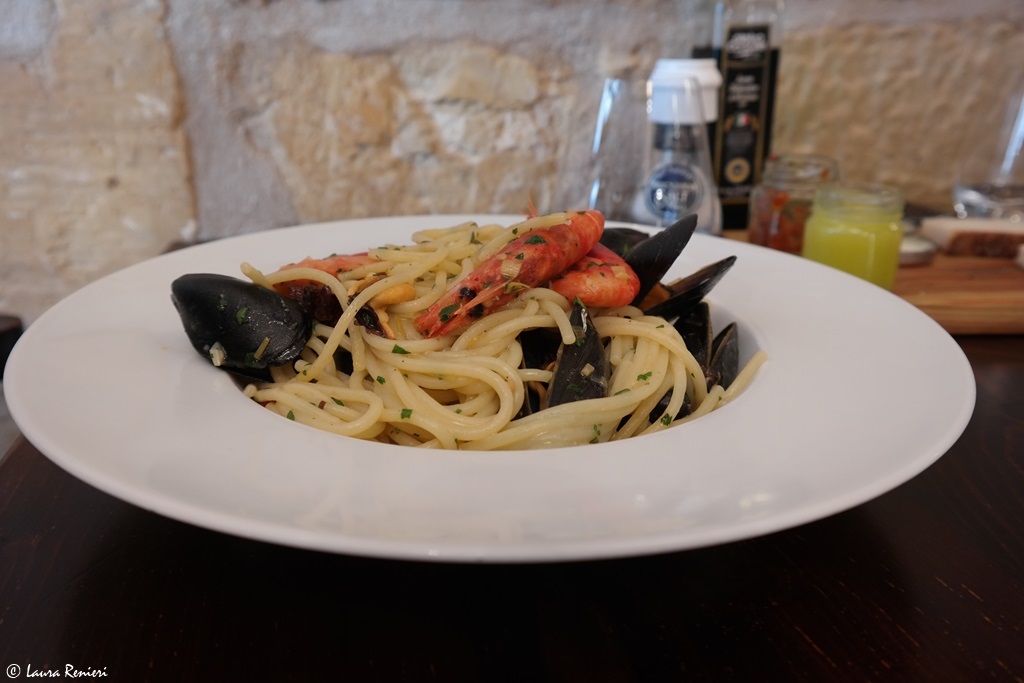 Winebar, St. Domnic Street Birgu (Vittoriosa) +356.21803710
Malta is famous for its numerous wine bars; this charming place is located in Vittoriosa; if you are looking for a warm and cozy place environment, well this is the right place for you. The wine list (both local and international) is very interesting. Wine bars in Malta are perfect to enjoy a glass of wine but also to have some delicious food, just like I did!
I decided to follow the local tradition and I had a glass of Merlot of Malta Nexus produced by Meridiana: absolutely delicious! I have indulged myself with some mixed appetizers featuring typical Maltese flavors like goat cheese, mushy beans, artichokes, and Maltese sausages with balsamic vinegar. If you are in Malta you must try a traditional dish called Hobza: bread dough topped with cheese and pork meat. Del Borgo has conquered my heart thanks to its food and wine offer as well as thanks to its shops selling delicious local products!








Xatt Ta' San Gorg – San Ġiljan, Malta + 356.23702537
The Marina Hotel Corinthia Beach Resort – overlooking the striking St George's Bay – is open all year long, offering two different seasonal menus. My dinner got even better thanks to a bottle of delicious Sauvignon Malta, some lovely live music, and a sky full of stars. The Grill 3301 restaurant features each dish with exceptional siders such as hummus, rice and lentils, greek salad, and mushy beans, taking you through a real journey across new flavors. Of course my main course was some grilled fish – I had it overlooking the sea. The service is great. This restaurant is definitely worth a visit!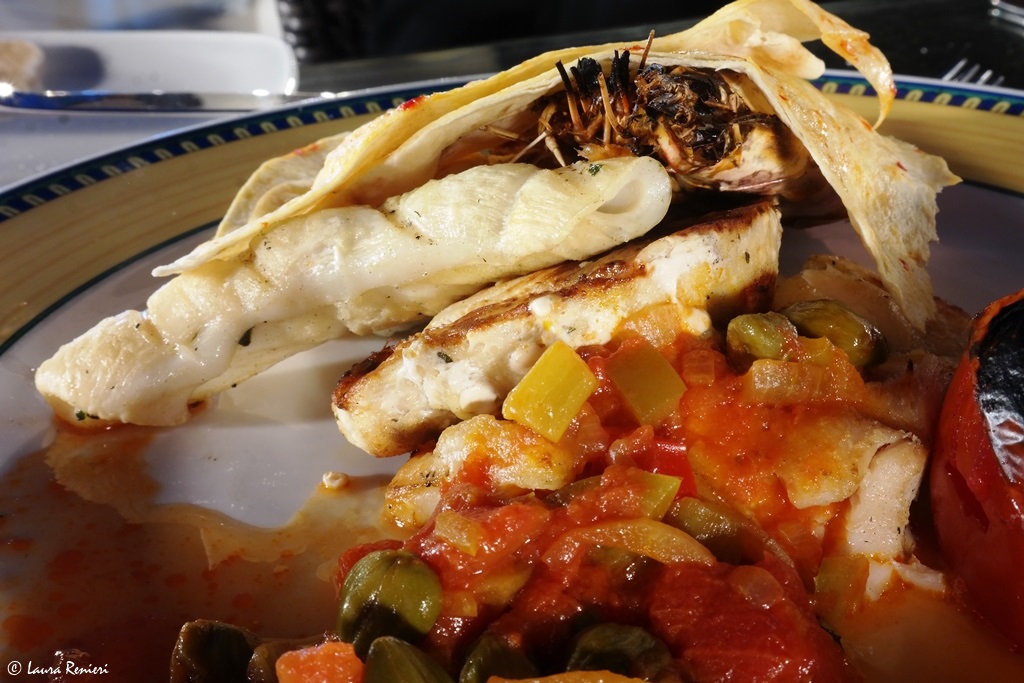 Spinola Bay +356.21333431
A typical Maltese restaurant overlooking the sea. If you are planning to come to Gululu, you may want to book a waterfront table and to indulge yourself with a completely unusual culinary experience. Let's start with some Tadam Imqadded – local sun dried tomatoes – and Hobz; here at Gululu Hobz is served with marinated tuna flavored with olives, beans, mint, and marjoram. I have also tried a chicken tart with curry and zucchini flowers, followed by some Ftira with hummus, feta cheese, mozzarella, and bacon. I have picked a bottle of Sirah&Merlot of Malta, Fenici – a perfect local choice!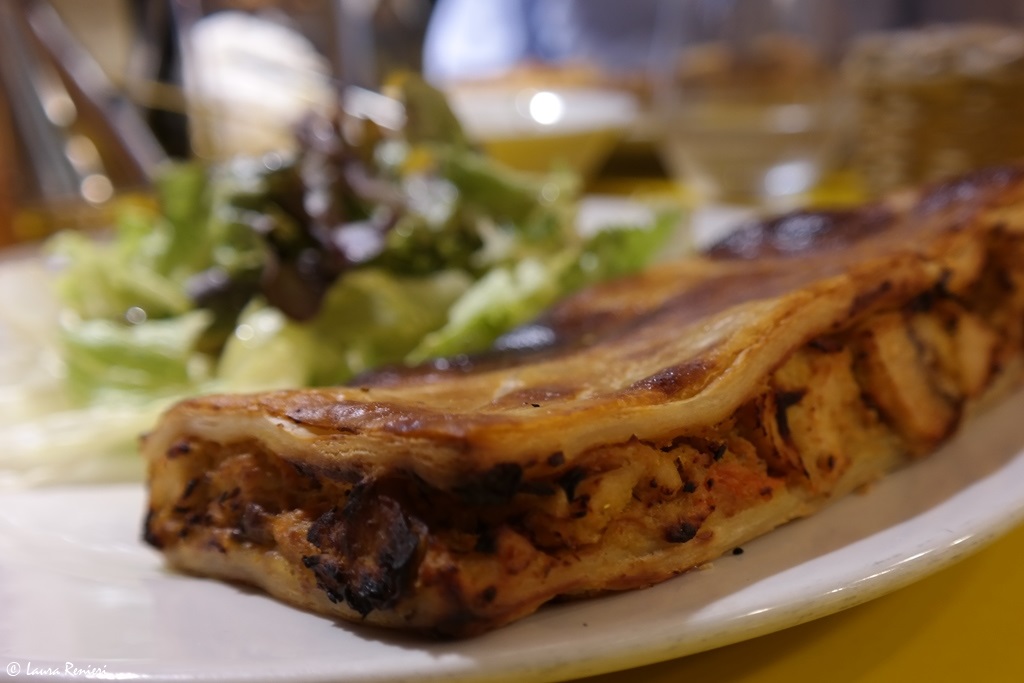 Gozo, Marina Street, +356.21556918
I must admit that this 40 years old restaurant has really stolen my heart! El Kartell restaurant offers delicious homemade products. Each dish is generous and ingredients are tasty and authentic. Zucchini filled with pork meat, as well as some fresh fish mix with octopus, tuna, and swordfish. Incredibly yummy! A glass of local Juel was the perfect match for this lunch!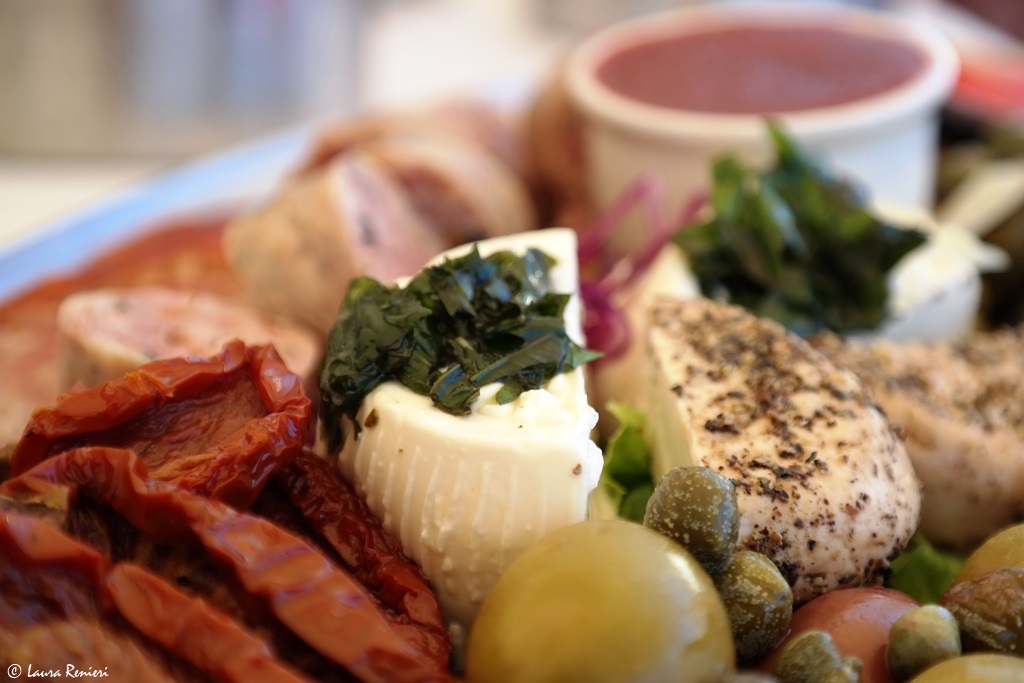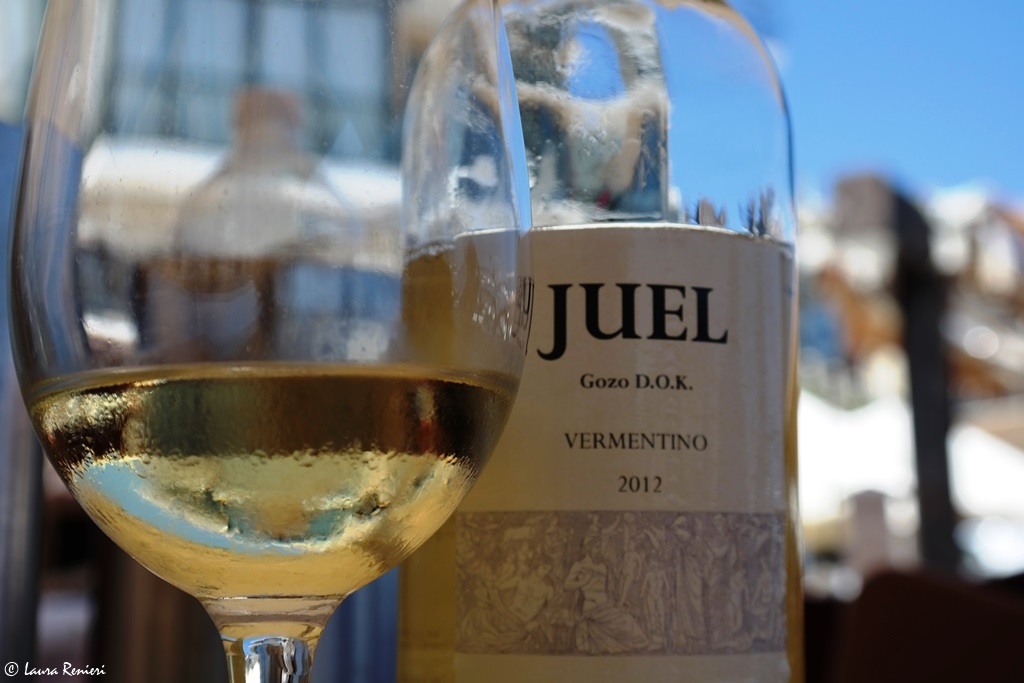 Useful Info
Here comes a list of restaurants that are worth a visit. I didn't have the time to try them personally; however, many people have suggested me to check them out.
VALLETTA
Da Pippo  – 136, Melita Street +356.21248029
MARSAXLOKK
Tartarun Fish Restaurant, Xatt is-Sajjieda +356.21658089
ST PAUL'S BAY
Tarragon – Church Street +356.21573759
MDINA
De Mondion – Located in the Hotel Xara Palace, Misrah il Kunsill +356.21450560
ST JULIAN'S
Zeri's Portomaso +356.21359559
VITTORIOSA
Tal Petut, 20 Triq Pacifiku Scicluna +356.79421169
Bebirgu (Bistrot), Misrah Ir Rebha +356.77220077
GOZO
The Boat House, Xatt Ix Xlendi +356.21569153
Murella, Menqa, Marsalforn +356.21562473
Ta' Cenc il Kantra Lido, Hotel Ta'Cenc Sannat+356.22191000
I hope that these tips and my stories will guide through your next visit to Malta!
Best,
Laura