Here in the United Arab Emirates the Ramadan has started.
Ramadan is a month of religious observances consists of fasting. It corresponds to the ninth month of the Islamic calendar, and it may last from 29 to 30 days. It represents a very important moment of the year; according to the Quran, the prophet Muhammad received a revelation by Gabriel during this month. Fasting represents one of the five pillars of Islam. Food, drink, and sexual intercourse are forbidden from dawn until sunset. Worshippers aim at purifying their soul from material goods. Smoking is also forbidden as it is seen as an act of corruption of the body and the soul.
The fasting period ends after sunset; people start again their "forbidden" activities by drinking a glass of water or by eating a date. The Islamic calendar consists of 354 or 355 days (10 or 11 days less compared to the solar calendar).Therefore the month of Ramadan can vary every year. The Sheikh Zayed Bin Sultan Al Nahyan Grand Mosque is one of the world's biggest mosques; it is made of 82 domes and more than 1000 columns, gold-plated chandeliers, as well as the world's biggest handmade carpet.
The main prayer hall of the Sheikh Zayed Bin Sultan Al Nahyan Grand Mosque is dominated by one of the world's largest chandeliers which is characterized by a 10 m diameter, 15 m height, and which weights more than 9 tons. The funeral of Sheik Zayedfirst was the first religious ceremony that has ever been celebrated in the mosque – which is indeed named after him. White and golden colors shine under the sunlight, while at night time the mosque features a unique lighting system. As you walk into the mosque men receive a white tunic, while women are asked to wear a black tunic that covers their body, head, and hair. Visitors cannot avoid wearing this traditional tunic that reflects a feeling of worshipping and respect for this religious place. Visitors are also asked to take their footwear off. Yes, that is a picture of my feet.
Visiting this mosque represents by far an experience that you should not miss.
I will keep you posted.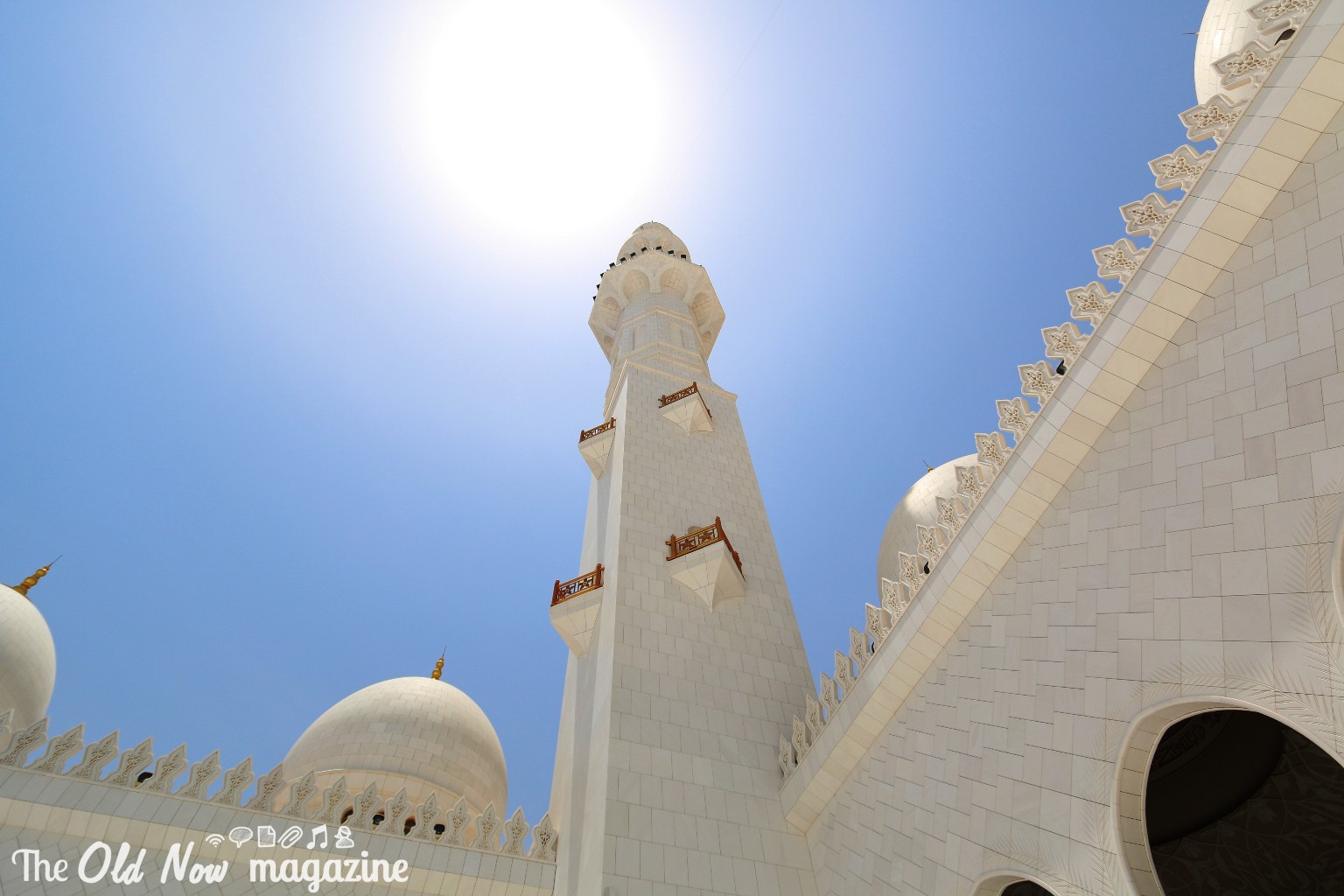 Tutte le immagini dell'articolo sono proprietà di Laura Renieri | Realizzate con Canon Reflex EOS 70D con ottiche Canon EFS 15-85 mm e/o Canon EF-S 10-22mm | Tutti i diritti sono riservati
Informazioni Utili
Orari di apertura durante il Ramadan: Durante il mese sacro del Ramadan, questa moschea è aperta tutti i giorni eccetto il venerdì, dalle 9 alle 14, con ultimo ingresso alle ore 13:30.
Data ufficiale di inizio sabato 28 giugno 2014. Ultimo giorno ufficiale domenica 27 luglio
10th Street – Abu Dhabi Mall – P.O. Box 47454
Abu Dhabi – Emirati Arabi Uniti +971 2 645 4858